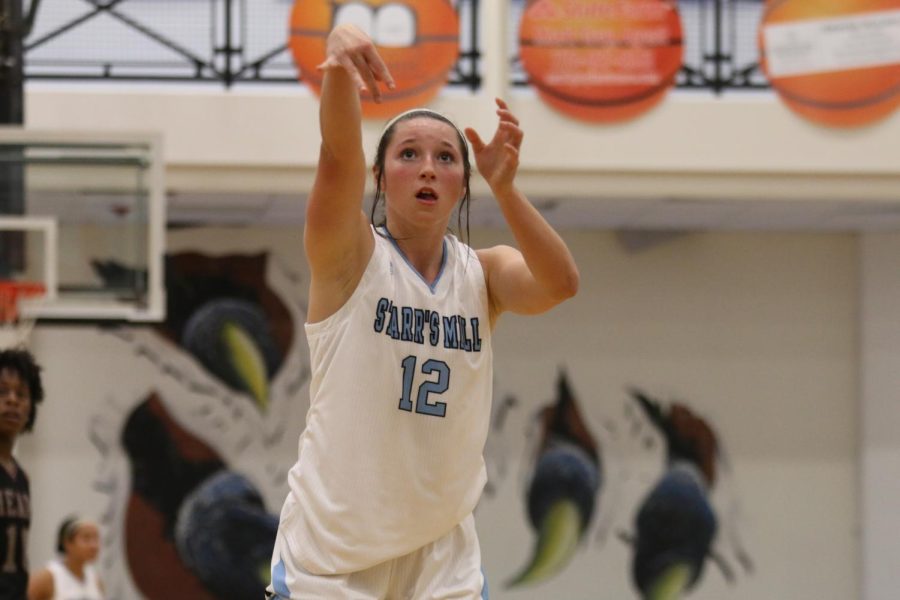 Annika Pepper
Despite good defense and a lead that stretched over two quarters, the Lady Panthers could not capitalize against the Heard County Braves, resulting in a 45-42 loss in overtime.
"I want us to be a faster paced team," head coach Emily Sweeney said. "I'm hoping by being able to push the ball we'll get an edge."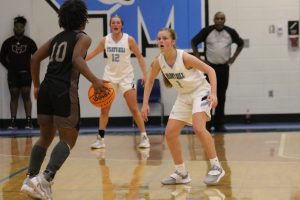 Senior Jacklyn Hester led Starr's Mill with 13 points. Sophomore Brooke Herdman scored eight points, and sophomore Sunny McQuade contributed eight points.
Sophomore Jayden Boykin did not miss a single shot in the first half for Heard County, scoring 28 points total. Other scorers were junior Shyann Kelley with eight points, and junior Jasmine Owens and senior Zekylah Boyd with five points each.
"Playing a hard game tonight sets an example for future games," Herdman said. "It shows what this team can do and how hard we're actually working."
In the first quarter, Herdman and sophomore Brooke Godown led the Lady Panthers, scoring the bulk of the points to keep the lead over the Braves. Defense stayed strong all throughout the first half, and a close second quarter kept the tension going throughout the game. After the second quarter, the two teams were tied at 19. 
"We changed our practice plan on Monday, and I think that kind of initiated tonight's game," Sweeney said.
After halftime, the Heard County Braves started to gain steam and began to push back against the Lady Panthers. While the Braves had gained the lead, Starr's Mill managed to stay close. In the fourth quarter, McQuade scored the final shot, tying the game at 39 and forcing an overtime battle.
Overtime was tense and mainly came down to free throws. Despite their attempts to create movement within the game and gain a lead over Heard County, the Lady Panthers could not capitalize, ending the game in a 45-42 loss.
"It's actually really encouraging because we know how good we can be against a team that we lost to by 20 and now just by three," McQuade said.
The Lady Panthers host McIntosh on December 7 at 6 p.m.