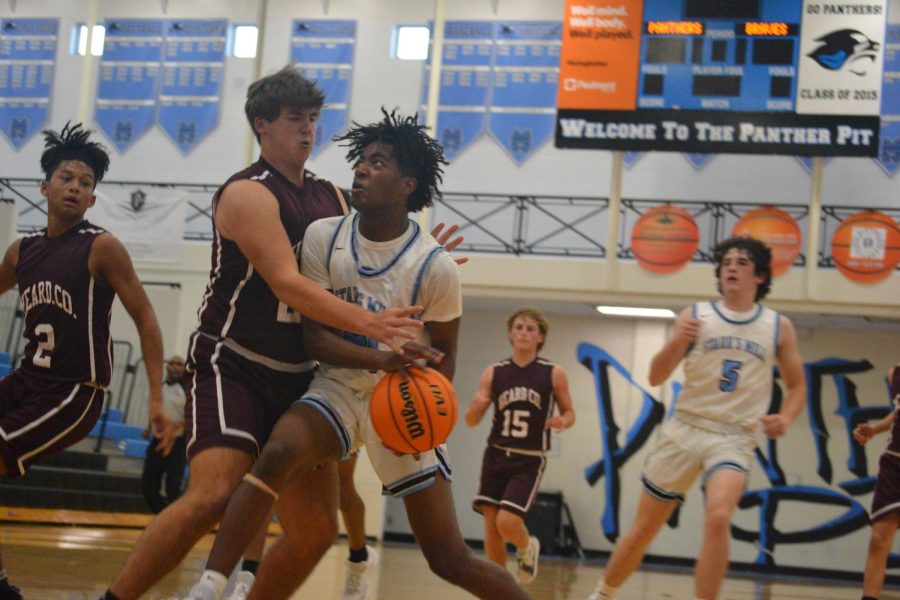 Jenson Mahr
Stifling defense and relentless offense proved to be too much to handle for Heard County in a 61- 26 Panther victory.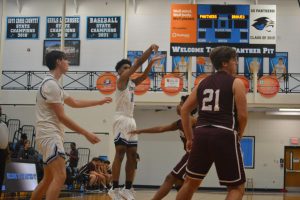 "I feel like we did good, a lot of good shots, a lot of forced turnovers," sophomore Justin Sparks said.
The top scorer of the night was sophomore Max Prozny who had 15 points. Other notable performances included sophomore Russell Logan, who recorded 14 points along with two steals and a block, and Sparks, who added seven points, three rebounds, a steal, and a block. 
The Panthers started the game slow with not much scoring. However, strong defense allowed them to retain a 8-4 lead. The Panthers forced five turnovers in the opening quarter and controlled the boards.
Starr's Mill continued their run on defense in the second quarter, again recording multiple steals. Offensively, the Panthers began to step up scoring 12 points in the quarter and holding on to a 21-8 lead at the half. 
"We were just trying to play too fast," head coach Chase Penland said. "I told them to slow it down, control the ball, set it up, and be effective when we are going in and trying to score."
The start of the second half brought new life to the Panther offense. The team scored 19 points in the third quarter alone, stretching the lead to 26.
Starr's Mill had its worst defensive quarter in the final quarter of play, allowing 12 points. However, they stepped up to the occasion scoring 21 points and securing the 61-26 win. 
"We could've done better, but we had a pretty good game," Logan said. 
The team played at Griffin on December 8, losing 47-36.