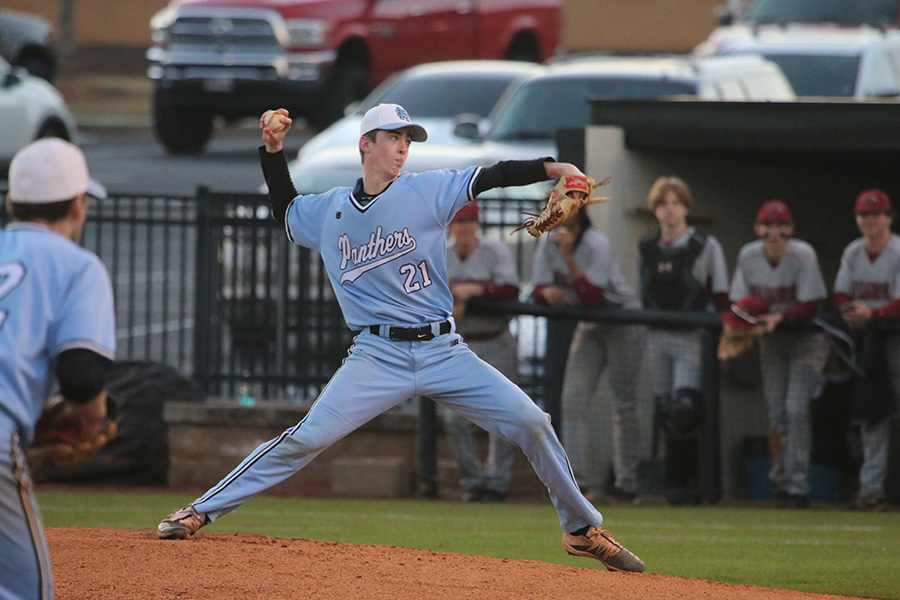 Annika Pepper
Starr's Mill varsity baseball started the season facing tough teams. The challenging competition continued as the Panthers went up against another AAAAAAA team Monday night, defeating the Hillgrove Hawks, 8-5.
"We're trying to play better teams," varsity baseball head coach Brent Moseley said, "traditionally really good teams, so we're just trying to get prepared for the region."
Leading hitters for the Starr's Mill Panthers include sophomore right fielder Austin Killingsworth with a single, double, and four RBIs. Other leading hitters included sophomore pitcher Bo Walker and junior second baseman Evan Harrah with an RBI single each, and junior left fielder Sully White with a leadoff home run in the fourth inning.
Pitching duties for the game were shared by sophomores Walker and Drew Richardson, and senior Ben Moseley.
"It's baptism by fire," Moseley said. "We're throwing [the sophomores] out there, [and] as long as they throw strikes, they do good."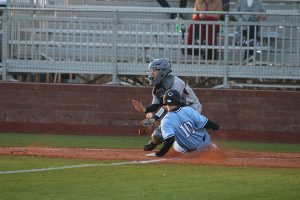 After a run in the first inning by the Hillgrove Hawks, the Panthers answered back with a strong second inning courtesy of a three-run double by Killingsworth. Two more hits by sophomore pitcher Bo Walker and sophomore center fielder Heath Whitlock allowed the Panthers to increase their lead to 5-1.
"It gets us ready for region play," Killingsworth said. "We're seeing the better pitchers right now, so we'll be ready for it when the real games matter."
Hillgrove tried to close the four-run gap, scoring two runs in the top of the third inning, but it was not enough. A home run by junior left fielder Sully White allowed Starr's Mill to increase their lead to 6-3 in the bottom of the fourth inning. 
Multiple attempts to get on base and score by the Hillgrove Hawks were not enough to combat strong pitching by Richardson and solid fielding all around.
"I don't think we'll see pitching better in the region than what we've seen the first seven games," Moseley said. "We just want to be ready for the region pitching that we're going to see."
Senior pitcher Ben Moseley took the place of Richardson in the top of the sixth inning. Moseley faced only three batters in a quick three-up, three down. 
Starr's Mill managed two more runs in the bottom of the sixth, extending the lead to 8-3.
The Hawks attempted to catch up to the Panthers by scoring two more in the top of the seventh inning after Moseley walked the first two Hillgrove batters. A sacrifice hit by first baseman Jamison Millsap and a flyout by catcher Landon Abrams narrowed the score to 8-5. One final strikeout ended the game.
"It's early right now," Killingsworth said. "We're all just getting our timing down, and it'll all come through when it matters."
The Panthers have two more games before region play begins at Harris County on March 8 at 6 p.m.