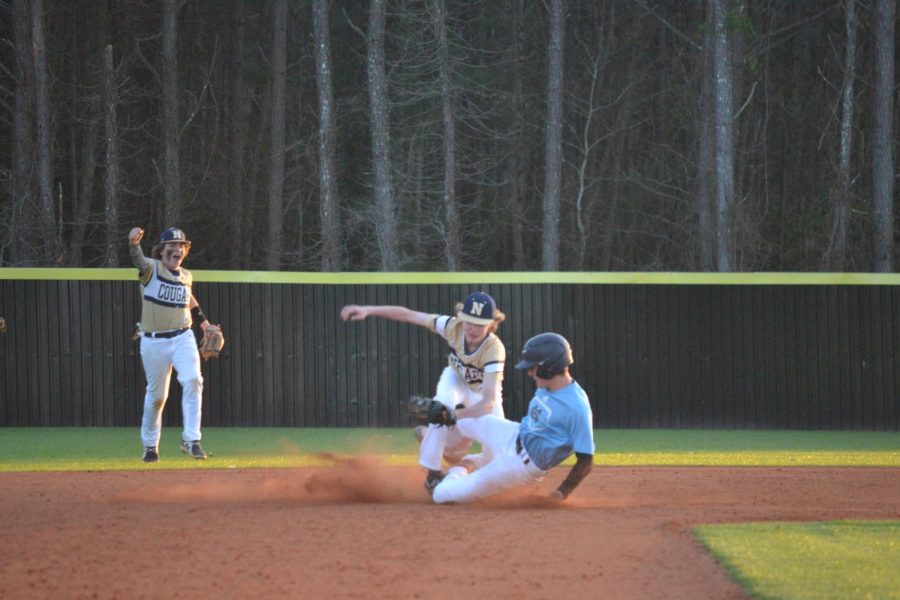 Jenson Mahr
After winning six straight games, the 9th grade Panthers have fallen in back to back games. The Panthers left 11 batters stranded on base in last Friday's 5-4 loss to Newnan.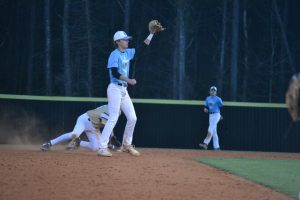 The Panthers struggled hitting the ball in clutch situations, stranding several batters. An early offensive onslaught from Newnan propelled them to victory over Starr's Mill. 
"We just didn't make contact today, [and] we left 11 on base," coach Taylor Sweeney said. "When you strike out nine times, nothing good comes out of that."
The Panthers started the game strong, allowing no runs in the first inning. They had a chance to take an early lead in the first inning with bases loaded and only one out, but Newnan struck out two consecutive Starr's Mill batters to end the inning. Newnan would then take the lead in the second inning off of a sacrifice fly. 
The Cougars took their largest lead of the game during the third and fourth innings. Newnan scored a pair of runs in each inning, cementing a five run lead over Starr's Mill. The Panthers allowed four hits and three walks during the third and fourth. 
The fourth inning was the best offensively for the Panthers, scoring four runs and getting one run short of the tie. The fourth inning would prove to be the last inning the Panthers would score.
"We're kind of struggling coming out of it," Sweeney said regarding how the team has played after the break. "We got to get back to work and tighten things back up." 
Both teams were held scoreless throughout the remainder of the game, despite a seventh inning rally from the Panthers that was ultimately shut down. The Panthers first two batters of the seventh inning reached base, leaving runners on first and second with no outs. This rally, however, was shut down by Newnan pitching and they secured the 5-4 victory. 
The Panthers close out the regular season with a game against Northgate tonight at 5:55 p.m.