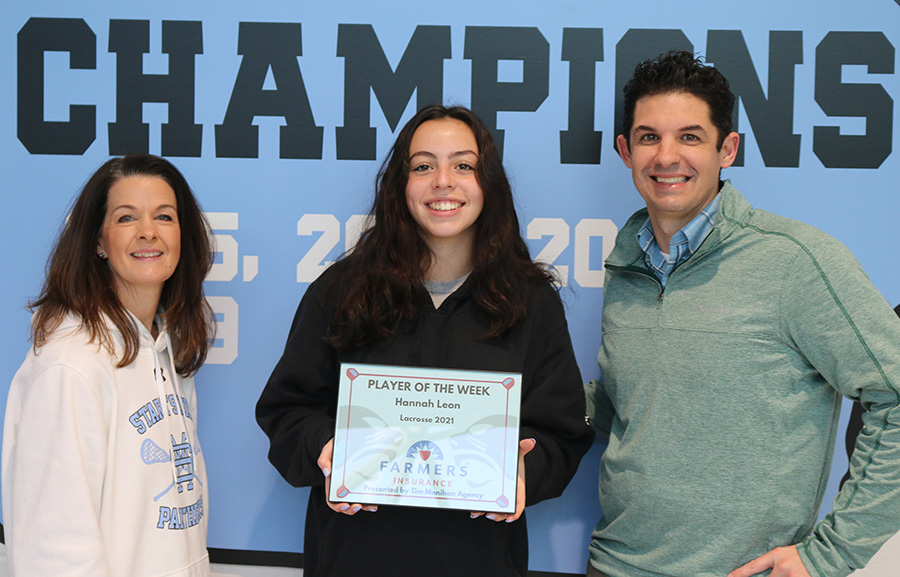 Annika Pepper
Tim Monihan and Farmers Insurance recognize junior midfielder and attacker Hannah Leon as the second Player of the Week for spring sports.

When asked about her favorite part about being on the lacrosse team, Leon said, "The girls. For sure. We just have a lot of fun."
According to head coach Mary Lehman, Leon leads and encourages her teammates. Leon can see exactly what's going on and she can help her teammates by telling them what they need to do and where they need to be. She also has good placement on her shots, and she works well inside the 8-meter arc around the goal. 
"It's not just about [Leon's] talent with the stick," Lehman said. "It's her intelligence of the actual game."
So far this season, the team has performed well against its competitors. They are ranked first in their area with a 2-0 region record and 3-1-1 overall record. The team has also scored 38 goals and allowed 0 goals in area play.
The Lady Panthers host non-region opponent Harrison on March 22 at 7 p.m.