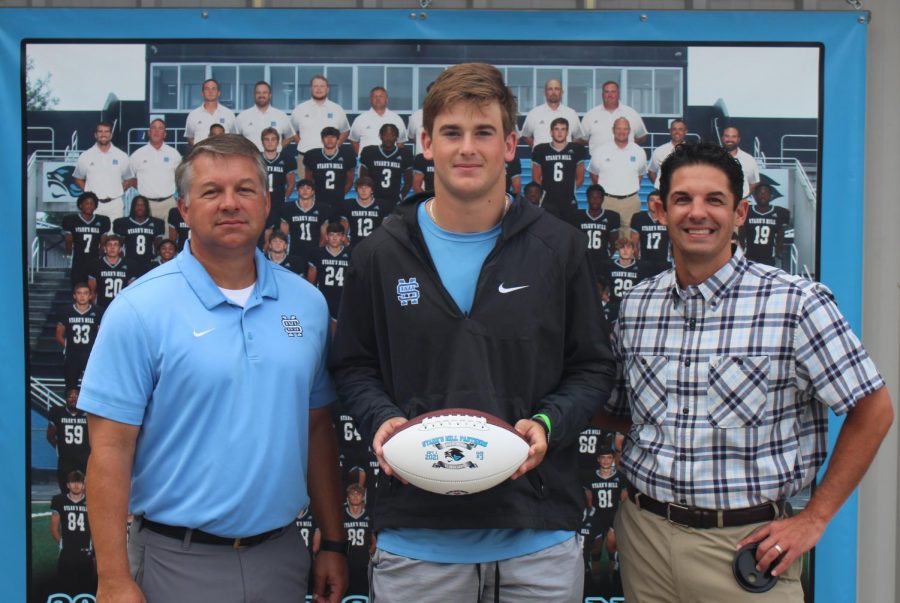 Barrett Schmidlkofer
Tim Monihan and the Farmers Insurance recognize senior linebacker Barrett Schmidlkofer as the fifth Player of the Week for the fall sports season. 
"His production on the field and his leadership qualities has done a great job this summer leading the team as team captain," head coach Chad Phillips said. "Despite the game he played on Friday, he played very well."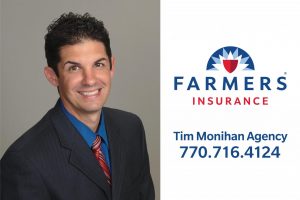 Over the past three games, the Starr's Mill defense has averaged eight tackles for loss per game. The Panthers have only given up five plays over 20 yards. The team is holding opponents to an average of 11.7 points per game, while scoring 31.7 points per game of their own. 
"We're all a team, but [earning Player of the Week] is really cool," Schmidlkofer said. 
After holding Mt. Zion to 14 total yards of offense the week before, Starr's Mill surrendered 268 yards of total offense to Union Grove last Friday in a 21-14 loss. 
Starr's Mill travels to Sandy Creek tonight for a 7:30 p.m. kickoff. Last year, the Panthers defeated the Patriots 10-7 in a defensive showdown.