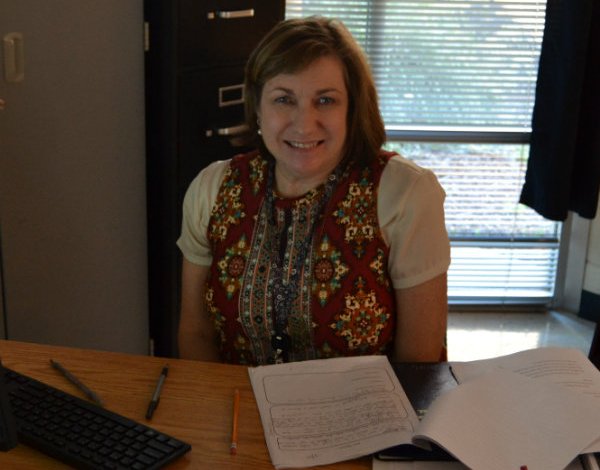 Kristen Sherman
"I been really impressed with the student body and how well they behave overall."
Background
Born in Utah
Raised in Sacramento, California
Graduated from Del Campo High School
Education
Began her college education at Brigham Young University
Major in English and minor in education at University of West Georgia
Responsibilities
Teaches 10th grade World Literature and Composition
Starr's Mill welcomes new English teacher Joy Coles. This is Cole's first job in education. "I really like English and enjoy studying English along with working with teenagers," Coles said.
Coles, a Utah native, moved to California and attended Del Campo High School. She began her career in education by enrolling as an English major at Brigham Young University. Midway through her college career, Coles decided to take on the role as a stay-at-home mom for her seven children. "I enjoy [spending time with] family," Coles said.
Later Coles returned to college at the University of West Georgia while her children attended high school. "It was a shock for my system to be a student again," Coles said.
As a mother of seven, working with teenagers has been an adjustment but she is "impressed with the student body and how well they behave," Coles said. "It is a wonderful school and if it worked out for me to continue here, I would be happy about that. The students are very respectful and very bright. You can tell they are very serious about their school work."