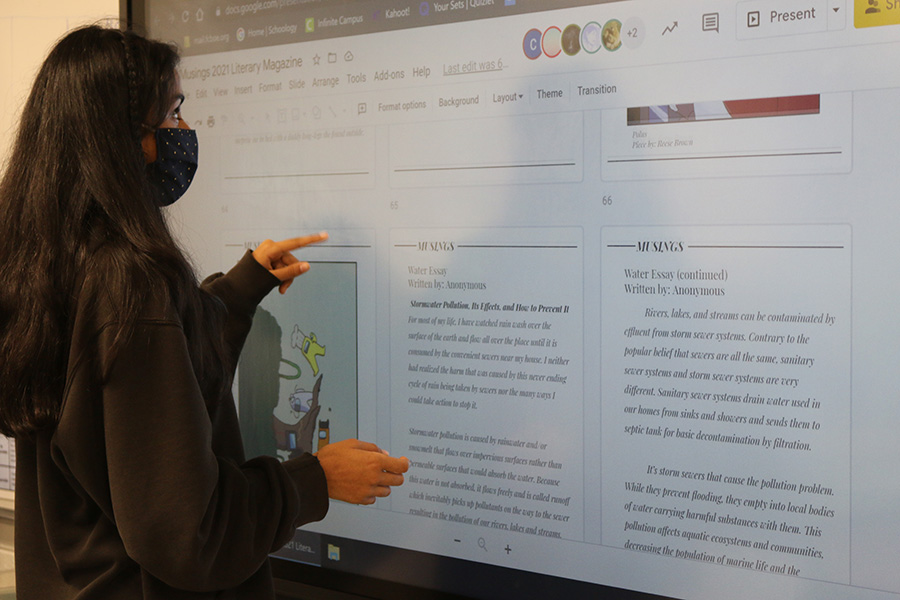 Annika Pepper
Sophomore Jahnvi Nakrani was nominated to GHP for communication arts.
Nakrani's experience at Starr's Mill has caused her writing hobby to develop into something more. Realizing her talent, she is beginning to focus on the communication arts. However, her favorite subject is chemistry.
"With chemistry, you have to communicate with a lot of people during experiments, and you have to write lab reports," Nakrani said. "It's a different approach to writing."
Her experience with the English department has been nothing but positive. Dr. Bonnie Stanford taught Nakrani's creative writing class her freshman year and nominated her for GHP this year. Nakrani also participates in debate with English teacher and coach Terence Fitzgerald.
"I feel like the application of writing is what changes the world," Nakrani said.
Nakrani wants to make an impact with her writing, so a future journalist may be in the cards for her. She continues to pursue writing along with baking and playing for the Starr's Mill tennis team.