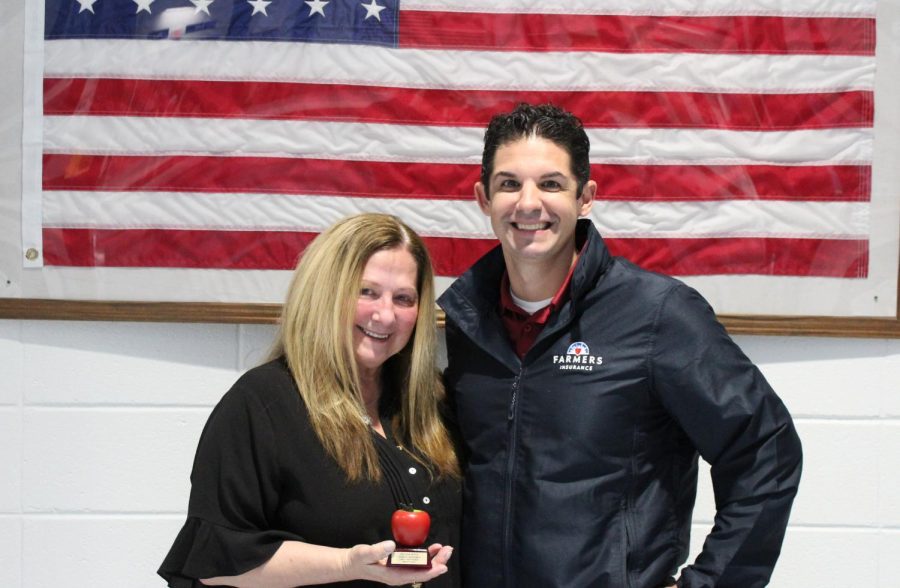 Annika Pepper
This month's Golden Apple recipient is the deaf and hard of hearing teacher Cindy Hartpence. Art teacher Todd Little, March's Golden Apple recipient, selected Hartpence for her dedication to her students.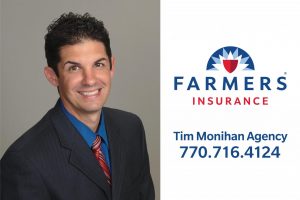 "A lot of her hearing impairs students have come through, so I know what kind of work she does…," Little said. "Just the fact she's been excluded all these years…every teacher in this building is deserving of the reward." 
Hartpence thinks she was chosen because of the kindness and dedication she has toward her students. She wants her students to feel free to come in and bring their friends, eat their lunch, or talk about their problems. 
"I'm so lucky. I come here, and I don't feel like it's a job," Hartpence said. "I love what I do."
A Golden Apple teacher is one who shows nothing but kindness, dedication, and love toward all students. Hartpence is someone who has done that throughout her 43 years of teaching. 
She's done everything she can to create a warm atmosphere for her students. Every day she tries to put herself in the shoes of her students so that she can see issues not just from her perspective. 
Farmers Insurance gives each Golden Apple recipient $100 to spend in the classroom or for teaching necessities. Hartpence plans on donating her money to the PALS Club to go toward a student scholarship.