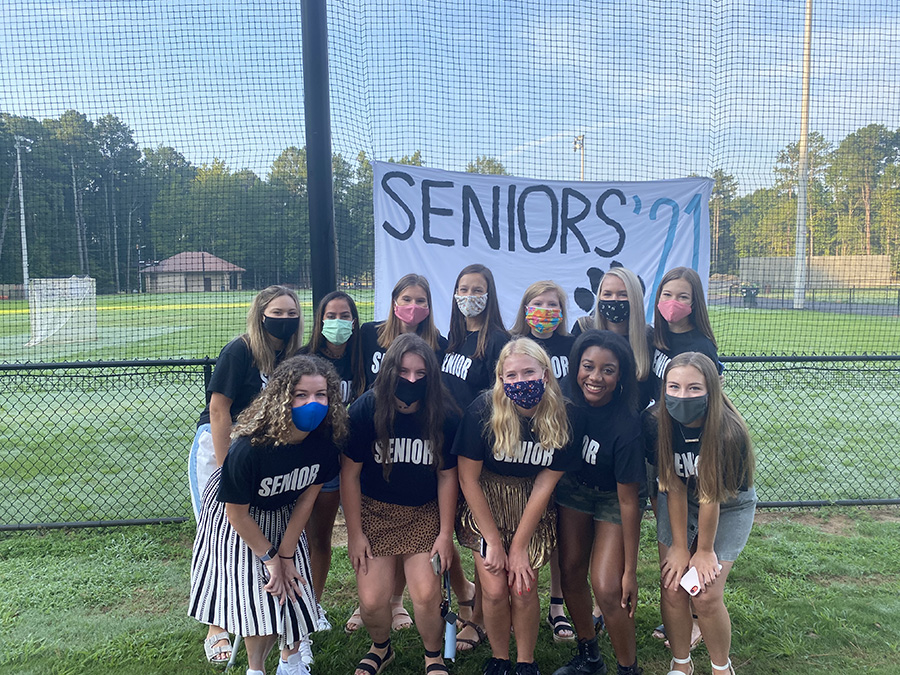 First semester zooms by (haha … quite literally)
December 14, 2020
We have made it to the end of the first semester. Was it not Aug. 17 yesterday? It went as quickly as it came, and the time will only pass by faster from here on out. 
Between the hybrid model of learning and students being quarantined for two weeks at a time, it really has not felt like we have had a full semester. That, of course, causes seniors to have mixed emotions. 
"
[T]he time will only pass by faster from here on out."
— Editor-in-Chief Mary Jane Gagliano
On the one hand, senioritis has been ever-present since, well, March 13. Looking forward to the experiences and the excitement that comes with college and the future makes us want to get out of 'The Bubble' as fast as possible. 
With every college acceptance and future opportunity that has arisen, we can be proud of the hard work that we have put into the last seven semesters of high school and get ready to open our lives to the next chapter. 
However, we are seven-eighths of the way through high school. It's a sad thought knowing that in just one more semester we will be saying goodbye to all of our friends and leaving the place that we've called home. Every "last" that we have experienced throughout this semester have reminded us of the reality that we are leaving, and that is sad. 
In our final semester, may we celebrate the little moments, savor the time we get in class, and live life to the fullest. It is our last chance to be young, dumb, and broke high school kids, so why not?