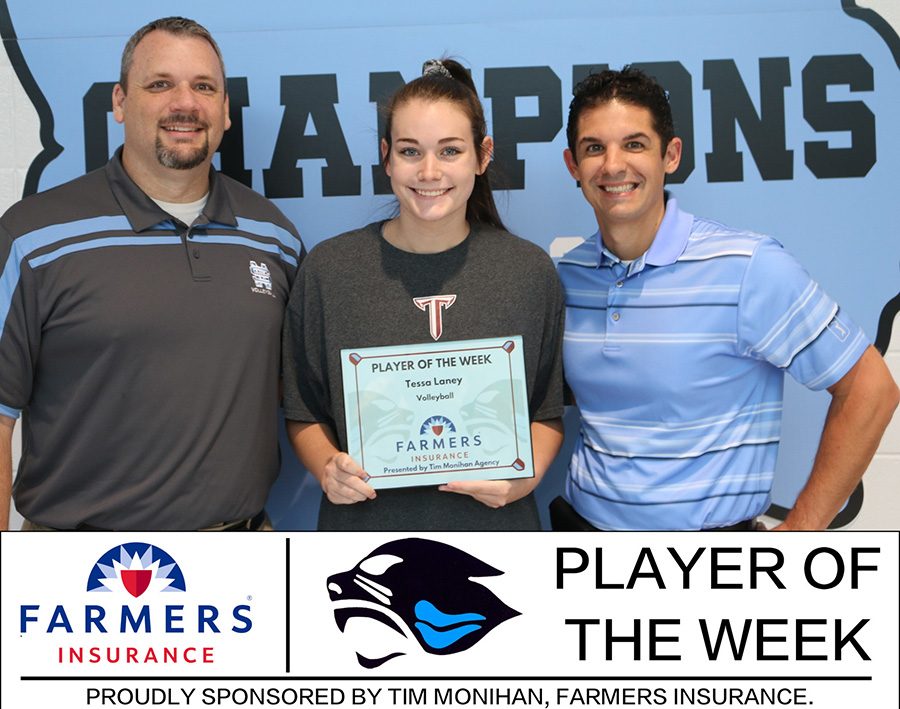 Tessa Laney
Tim Monihan of Farmers Insurance has crowned senior Tessa Laney with the first Player of the Week award for the 2019-2020 school year.
"[Tessa] is one of our senior leaders," head coach Jason Flowers said. "She's always producing at a very high level with very few errors."

Through the first seven games of the season, Laney led the team in kill and hit percentage, proving to be a viable asset to the team. 
"I expect her to keep doing what she's been doing," Flowers said. "She leads the offense, so she'll be able to move the production around to the other players while also staying consistent herself."
Last season, Laney committed to Troy University in Troy, Alabama, where she will continue her volleyball career after graduating next May.
"I've been working hard, and that hard work has paid off," Laney said. "Our team is really strong this year, and I'm hoping we can finally get that [state championship] win this year."
The team's next home match is on Aug. 20 against Ola High School and Columbus High School at 5 p.m. and 7 p.m., respectively.