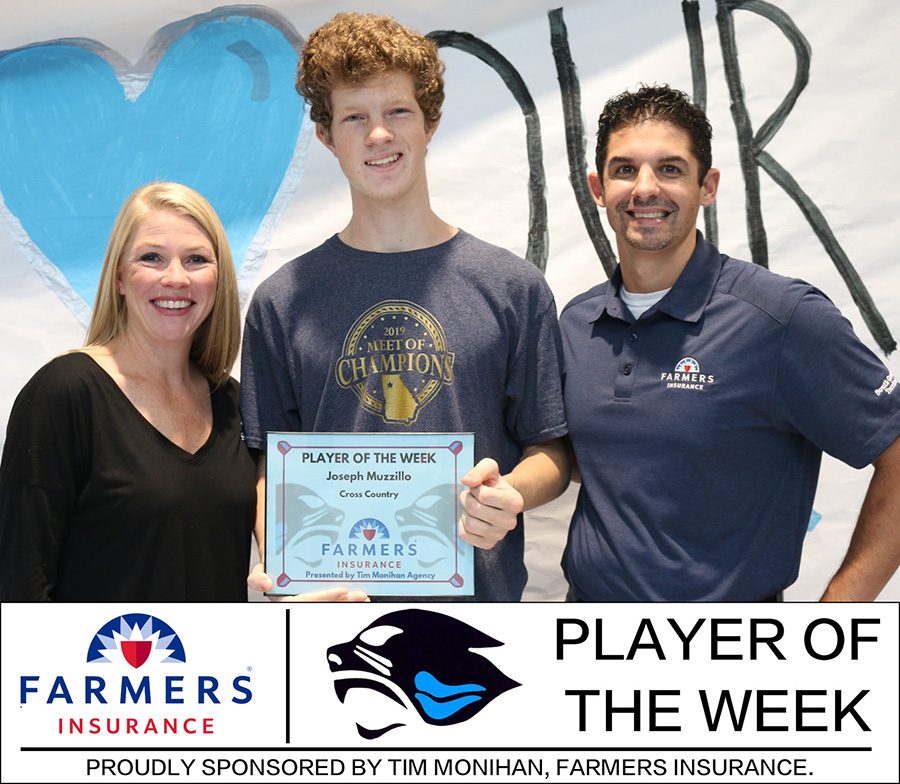 Joseph Muzzillo
Tim Monihan and Farmers Insurance recognize junior cross country runner Joseph Muzzillo as the third Player of the Week for the 2019-2020 school year.
 "I expect him to be one of our leaders on the team, one of our top runners and being up there with the top guys finishing," head cross country coach Kelly Rock said.

At last week's invitational, Muzzillo earned 10th place overall with a time of 16:21, shaving one minute off of his best time last season. The next two top Starr's Mill finishers were run seniors Matt Norton, 18th place running a 16:50, and Seth Miller, 29th place with a time of 16:56.
"I've been on the pace I've wanted to, I've hit the times I've wanted to," Muzzillo said. "I've been dropping my times consistently the way I've wanted to, and, honestly, it's exactly where I want it to be."
The next meet is the AT&T Panther Invitational on Aug. 30. The varsity girls' race starts at 8 a.m. with the varsity boys' race following right after.