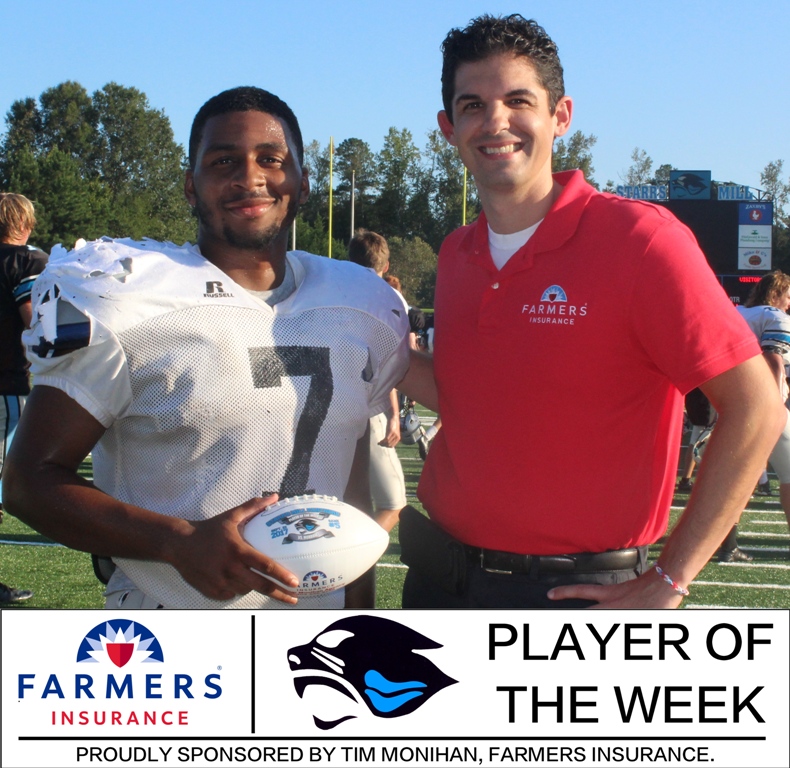 Courtesy of Tim Monihan
Nick Brown
Farmers Insurance in Peachtree City presented senior Nick Brown with the fifth player of the week award of the 2017-2018 school year.
Brown ran for 103 yards on six carries, scoring two touchdowns in last week's victory. Brown's stellar play led the Panthers to a 49-24 victory over the Morrow Mustangs.

"I felt like I was the biggest difference maker on the team," Brown said. "I was able to lead the team to a clean victory."
As a four-year player, Brown's play has earned him a scholarship offer to Birmingham-Southern College.
"He worked hard in the summer, running over dummies and doing agility drills by himself," coach Chad Phillips said. "He's a great leader and he's willing to sacrifice for the team."
Brown's leadership has contributed to the team's undefeated record of 5-0.
Brown and the rest of the Panthers look to extend their winning streak this Friday against the Griffin Bears at Panther Stadium. Kickoff is scheduled for 7:30 p.m.