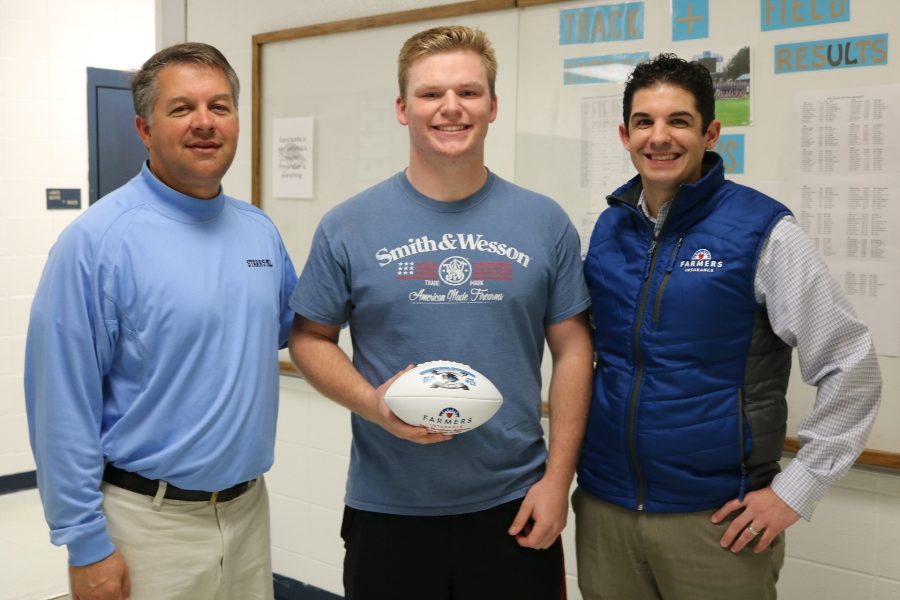 Charlie Mizzell
Farmer's Insurance has crowned senior middle linebacker Charlie Mizzell with the 12th Player of the Week award for the 2017-2018 school year. This is the second time this season Mizzell has earned the award.
Mizzell helped out on a Panther defense that only allowed 20 points a game en route to a 9-1 regular season record and a region championship, but Mizzell's final game was a season-ending loss in the AAAAA GHSA quarterfinals to the 2016 state champion Rome Wolves.

"Although we lost, I still played my heart out like we were winning," Mizzell said.
The Panthers made a great run at a state title, making it to the quarterfinals, and marking their longest run since 2010.
"[Charlie] is one of our best defensive players this season," head coach Chad Phillips said.
The Panthers will be back next season with fire in their eyes, aiming to make an even deeper state playoff run.
"This season has been the best season of my [Starr's Mill High School] football career," Mizzell said.