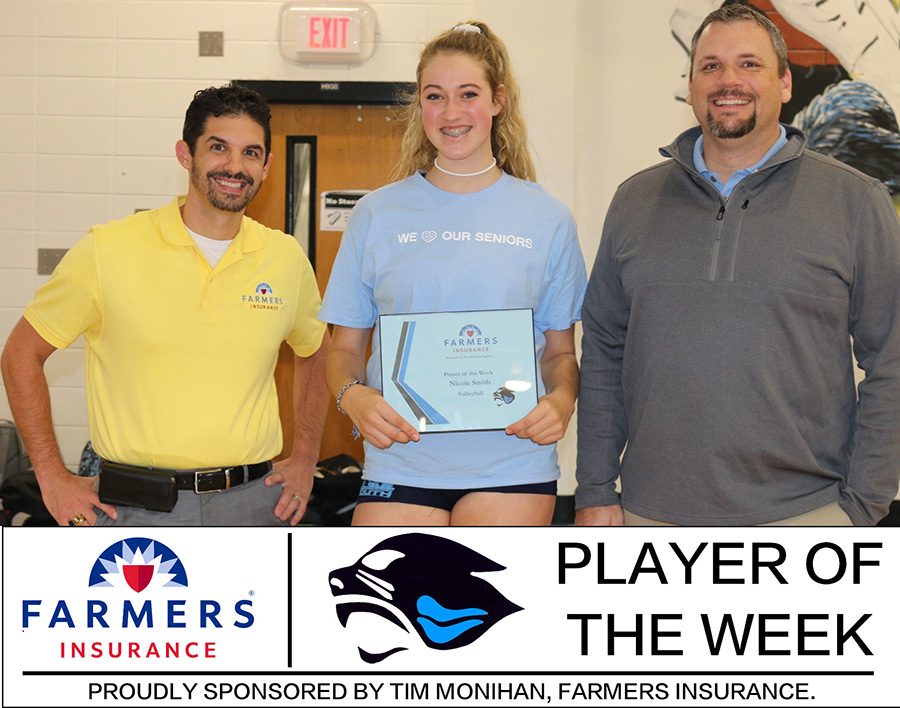 Nicole Smith
Tim Monihan and Farmers Insurance have presented freshman Nicole Smith with the 12th Player of the Week award for the 2018-2019 school year.
"We've been really enthused with her work ethic and just being coachable," head coach Flowers said. "Her play has just elevated a lot and she has the ability to lead even as a freshman."

Smith made a big impact on last Saturday's game against South Effingham. Smith had the most aces on the team (7), and added seven kills. Smith also had a big game on defense tallying seven blocks and three digs.
"We've worked on hitting towards the setter a lot more to get them out of system," Smith said. "We've definitely had team bonding recently, and we've definitely come together as a team."
The Panthers face Riverwood this Saturday in the AAAAA GHSA Elite Eight. A win puts Starr's Mill back in the semi-finals for the second-straight year.