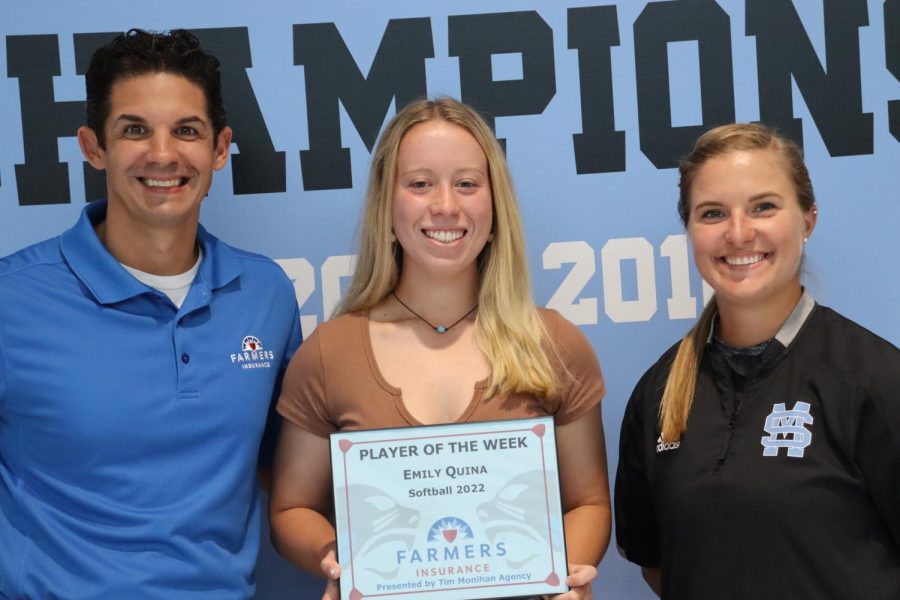 Emily Quina
Tim Monihan and Farmers Insurance recognize senior Emily Quina as the first Player of the Week for the 2022 fall sports season. As the only senior on this year's team, Quina, last year's All-Region team honoree as an outfielder, has stepped into new roles pitching and playing third base.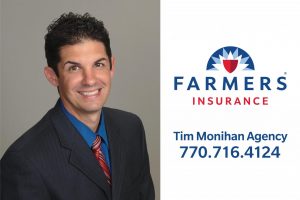 "[Emily] is the lone senior this year, and she is having to step into different leadership roles," head coach Peyton Dean said. "We are very young, and having Emily who has been a five-year player for our program and being a leader and showing the young ones through it is crucial this year."
Quina will be a valuable asset as the Lady Panthers look to repeat as state champions. Coach Dean noted some early communication challenges, but expects the team to overcome those as they play more games. This year's team includes seven underclassmen on the varsity roster.
Weather has complicated the early season schedule with games this week against Sandy Creek and Pike County being canceled due to rain. Starr's Mill held a 2-0 lead against Sandy Creek last night when rain forced the game to be ended in the fourth inning. 
"I have shown great leadership on the field with my younger teammates," Quina said. "For the freshmen and sophomores I'm showing great leadership with showing them skills, so when they get to become juniors and seniors they can show the underclassmen greater leadership."
The team is currently 0-2 after a pair of losses last week to Northgate and Brookstone. Starr's Mill hosts Troup County at 7 p.m. on Aug. 16.