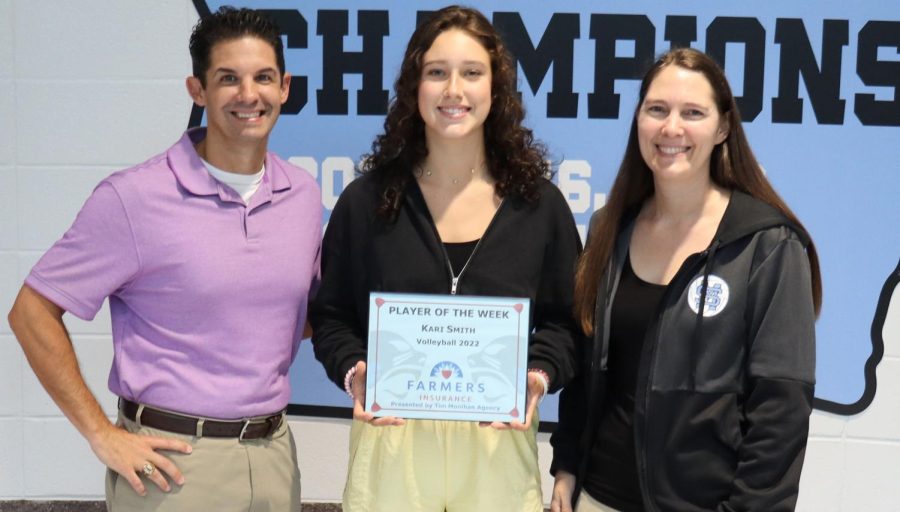 Kari Smith
Tim Monihan and Farmers Insurance recognize varsity volleyball player Kari Smith as the second Player of the Week for the 2022 fall sports season.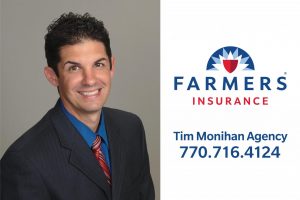 "I think I bring a lot of leadership and energy," Smith said. "I think having a strong hit helps the team get points."
Varsity volleyball coach Shayne Thompson emphasized Smith's lead-by-example attitude, pointing out that she helps guide and rally the other players. Besides specializing on the outside, Smith, a junior this year who is starting on varsity for the third year in a row, plays all the way around the court rotation with no issues.
Last weekend, the Sequoyah Classic provided the Lady Panthers with tough competition, as the team went winless (0-5). Many of the other teams in attendance were higher division schools, including AAAAAAA and AAAAAA.
"[Sequoyah Classic] really challenged us," Thompson said. "That gave us an opportunity to get better, playing teams better than us."
The tournament tested the team and provided a chance to shift defensive and offensive strategies. 
This fall, Starr's Mill athletics is in the AAAA division for the first time, compared to being AAAAA the past several years. This change provides new opportunities to win, as well as to learn from losses as teams compete against unfamiliar opponents.
Starr's Mill traveled to Eagles Landing last night to play Eagles Landing and Stockbridge. The Panthers lost the first match to the Golden Eagles 1-2 (25-20, 21-25, 10-15) but bounced back with a 2-0 win (25-14, 25-19) over Stockbridge. They will play against Sandy Creek and Locust Grove at Sandy Creek on August 23.