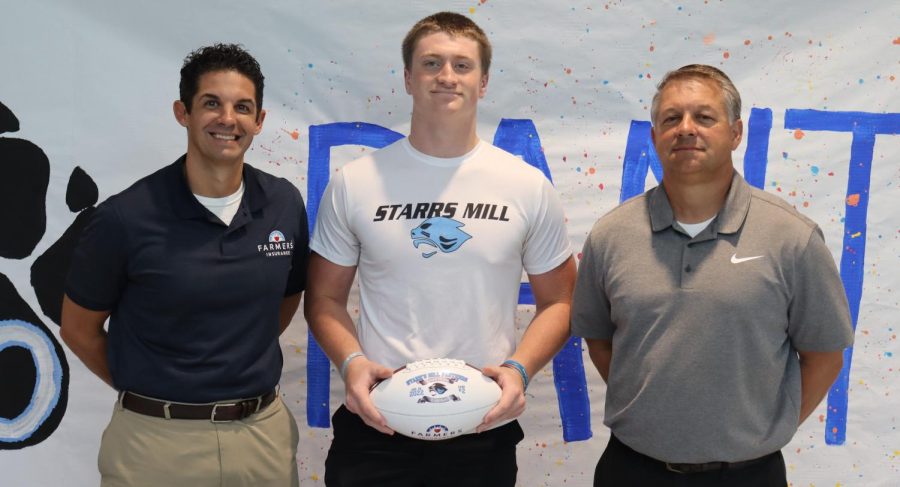 Dorsey Benefield
Tim Monihan and Farmers Insurance recognize junior football player Dorsey Benefield as the fourth Player of the Week for the 2022 sports season.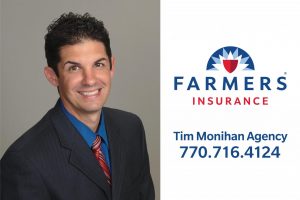 "Hanging out with all the guys every day and being able to win together," Dorsey said, when asked what his favorite part of being on the football team is.
At last week's game, Dorsey ran 8 times for 24 yards and was instrumental to the team's win. He played both offense and defense and led the Panthers to the win.
"Dorsey played very well on both sides," head coach Chad Phillips said. "He's one of the few players we have that plays on both sides of the ball, offense and defense, and he's just a very good player and a good leader."
On the season, Benefield has 12 carries for 31 yards and one touchdown.  He was part of a Panther offense that controlled the clock last Friday in a 19-0 win over Northgate.
The team ran the ball 53 times for 253 yards, and dominated time of possession with 30 minutes to Northgate's 18 minutes. 
Last week's victory was the fourth consecutive year the Panthers have shut out the Vikings.
Starr's Mill hosts Luella tonight starting at 7:30 p.m.