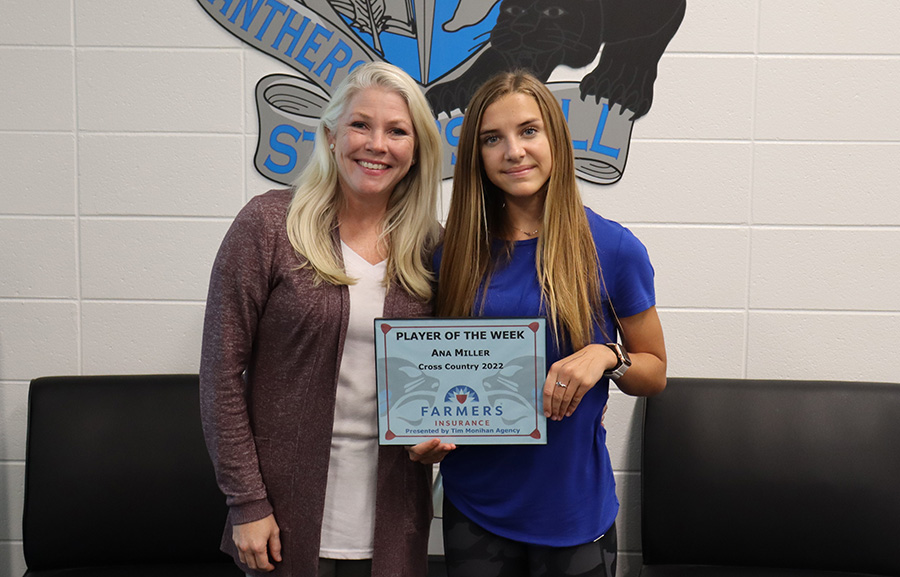 Ana Miller
Tim Monihan and Farmers Insurance recognize freshman Ana Miller as the seventh Player of the Week for the fall sports season.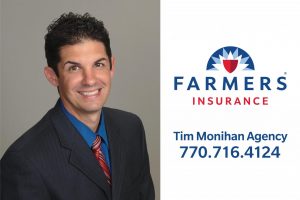 "Ana was selected because this is her first year running with us as a ninth grader, but she is one of our top freshmen females running," head coach Kelly Rock said.  
At the Carrollton Orthopaedic Invitational on September 10, Miller was the second-highest finisher for Starr's Mill, placing 21st with a time of 20 minutes, 59.59 seconds. 
Fellow freshmen Allison Moore was the highest finishing Starr's Mill runner in 15th place with a time of 20:38:03, while Kendra Ivaska was third fastest on the team, completing the event in 21:49:17.  
"I really think everyone is equal," Miller said.  "Anyone could have got this [award]."
Starr's Mill girl's team scored in 4th place with 182 points. Marietta High School won the event with 31 points, 112 ahead of second place Carrollton High School.
The next cross country meet is the Coach Wood Invitational on September 24 at the McIntosh Nature Preserve in Whitesburg, Georgia.