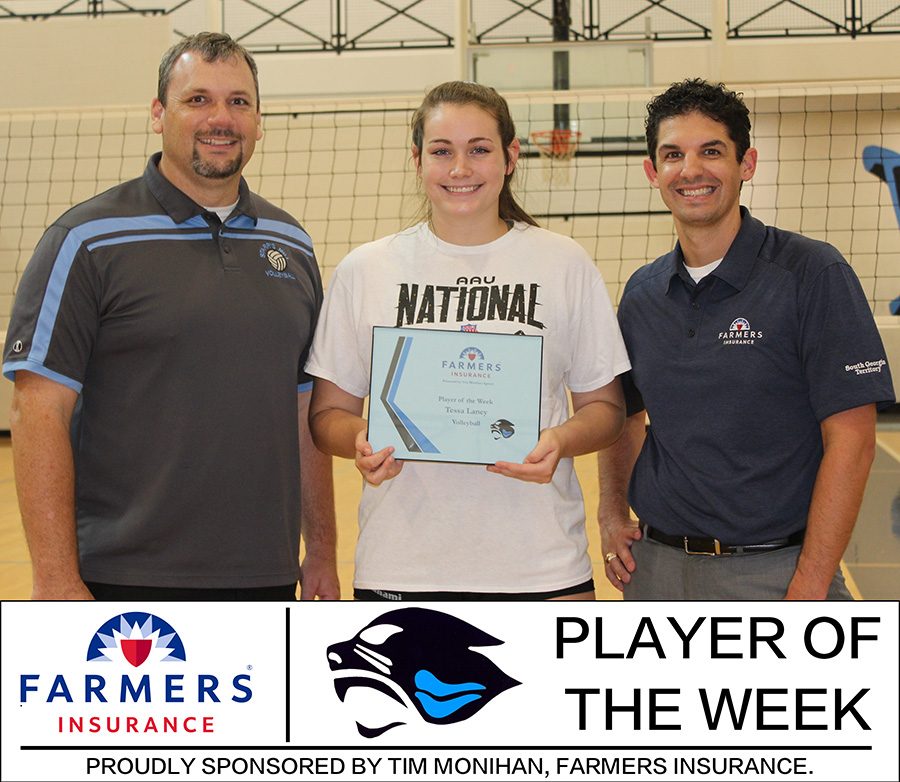 Tim Monihan / Farmers Insurance
Tessa Laney
Junior Tessa Laney has been awarded the second Farmers Insurance Player of the Week award from Tim Monihan of Farmers Insurance in Peachtree City. Laney has helped lead the Lady Panthers to a 6-4 start this year.

"[Laney] picked up right where she left off last year leading the team in multiple statistical areas," head coach Jason Flowers said. "But she also leads this team in her positive attitude and championship effort."
In the first eight games of the season, Laney racked up 17 aces to go along with her 97.6 serve percentage, both of which lead the team. She also leads the team in hitting percentage at 3.95% and assists with 103.
"The season has been pretty good," Laney said. "I have a couple things to work on, but when I work on them it'll be great."
The Lady Panthers recently took on Woodward Academy and Newnan High School. While they were able to defeat Woodward 2-1, Newnan bested the Mill 2-1 in a very close matchup. Their next game is against East Coweta at 5 p.m. on Aug 28 in the Panther Pit.