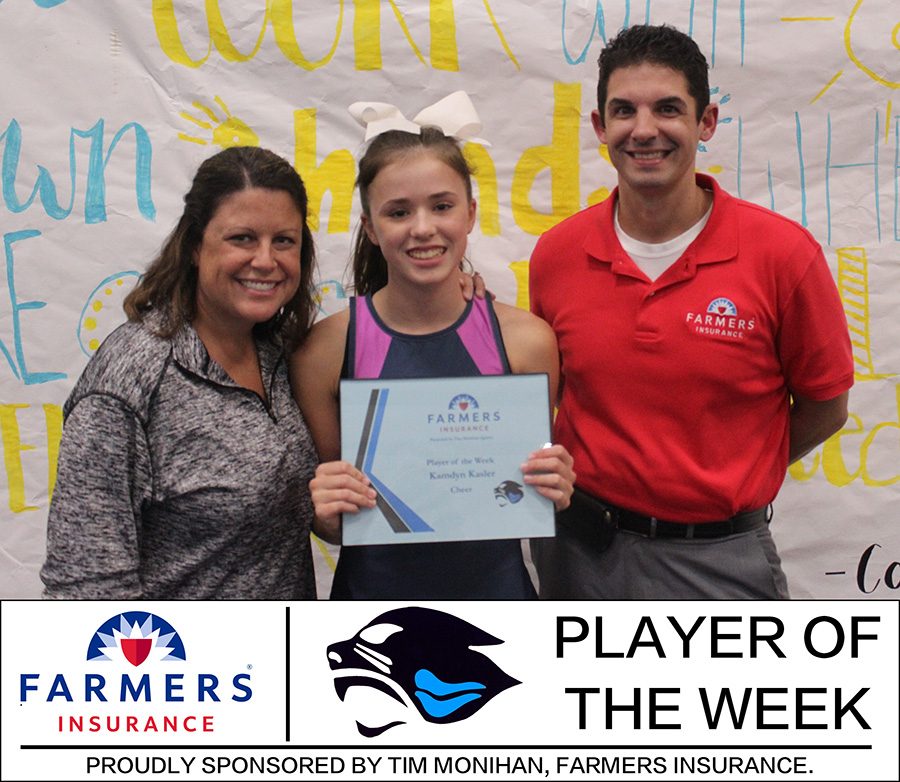 Kamdyn Kasler
Tim Monihan and Farmers Insurance in Peachtree City have presented varsity competition cheerleader Kamdyn Kasler with the fourth Player of the Week award for the 2018-19 school year.

"Kamdyn is very versatile and easy to work with," head coach Heather McNally said. "We put her into many situations (often difficult) and she never questions or complains."
Kasler is the only freshman on the cheer squad, and has made her coach proud in her first month as a Panther cheerleader.
"I don't ever want to make my teammates disappointed," Kasler said. "I'll work as hard as I can, do good for the team, and set a good example for upcoming cheerleaders."
Kamdyn can be seen on the sidelines at every football game. McIntosh hosts the squad's first competition of the season on Sept. 15 beginning at 11 a.m.