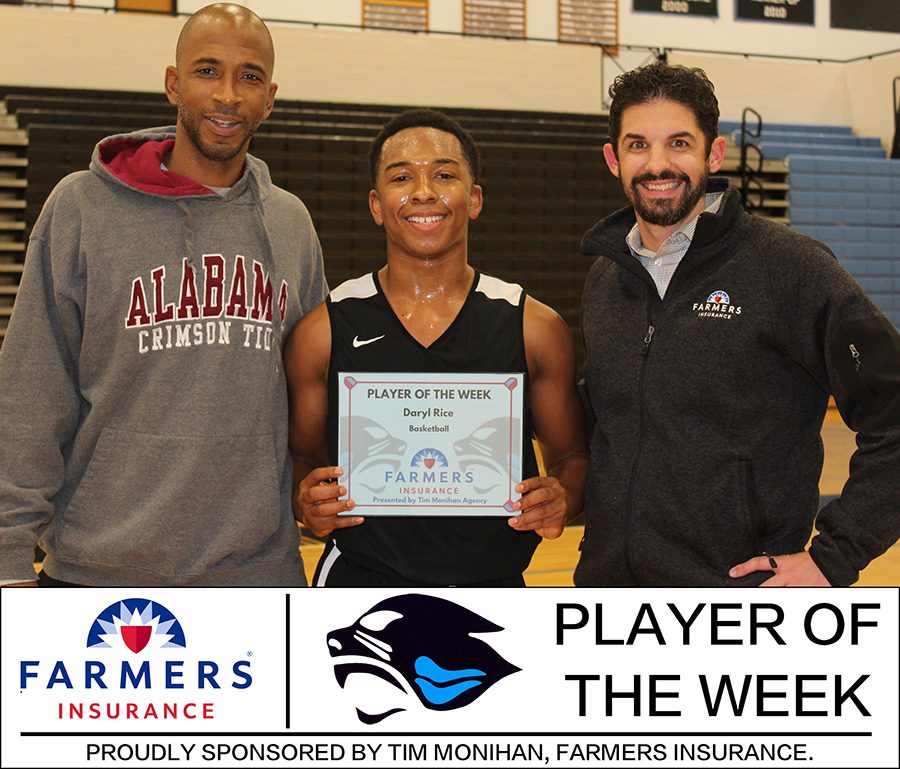 Tim Monihan / Farmers Insurance
Daryl Rice
Tim Monihan and Farmers Insurance has named junior point guard Daryl Rice the first Player of the Week recipient for the winter sports season. Rice has had a solid start to this season as the starting floor general for the Panthers.
"He's the most valuable guy we have on the floor," head coach Charlemagne Gibbons said. "I feel that he carried us early in the season."

Rice is averaging 7.3 points, 3.5 assists, and 2.4 rebounds per game. He has had several games where he showed great leadership on the floor. These games include a 14-point, five-assist game against Lakeview Academy and a nine-point, nine-assist game against East Coweta.
"Everyone has told me I needed to be more vocal," Rice said. "I had to do that in order to take on this new role."
Panther fans can watch Rice and his Panther teammates tonight at 8:30 p.m. at Whitewater High School.