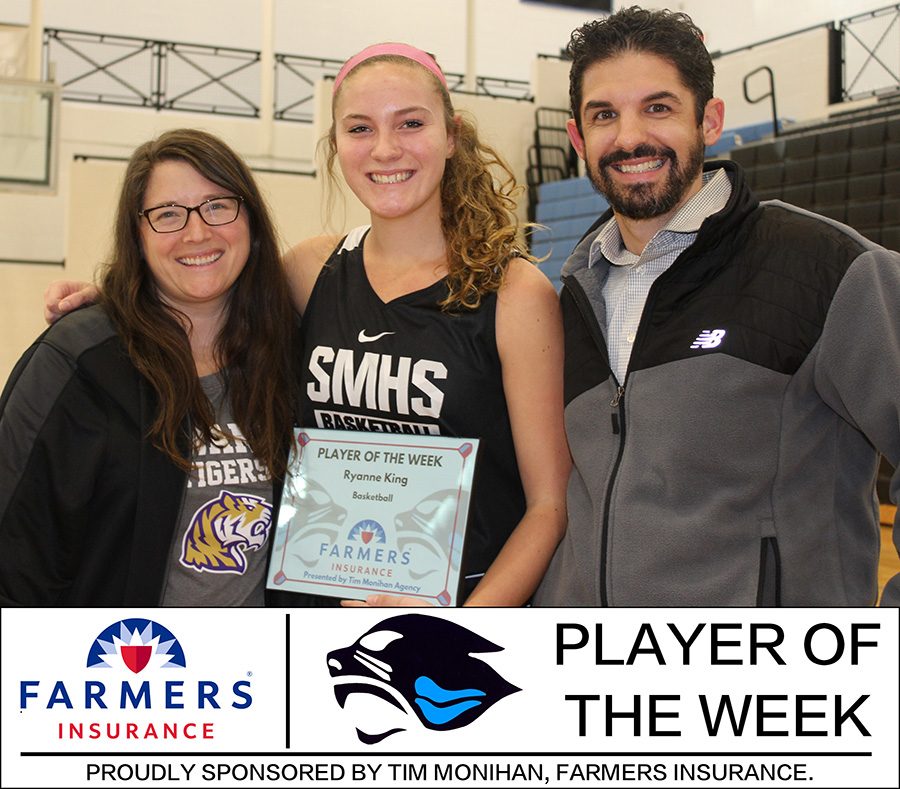 Tim Monihan / Farmers Insurance
Ryanne King
Tim Monihan and Farmers Insurance has named junior forward Ryanne King the second Player of the Week for the winter sports season. King has had a solid start to the season this year, playing well and taking a leadership role.

"[Ryanne] plays hard, and does exactly what I ask her to," head coach Emily Sweeney said. "I'm very proud of her. Her rebounding has definitely helped us out this season."
In the win against McIntosh, King snagged 11 rebounds and blocked two shots, playing a key role on the defensive end of the floor in the dominant win.
"We've been working on our fundamentals a lot more," King said. "I just really wanted to help my teammates out this year."
The Lady Panthers play next against the 4-2 Jonesboro High School Cardinals at 6 p.m. on Dec. 11 in the Panther Pit. The boys team will follow at 7:30 p.m.