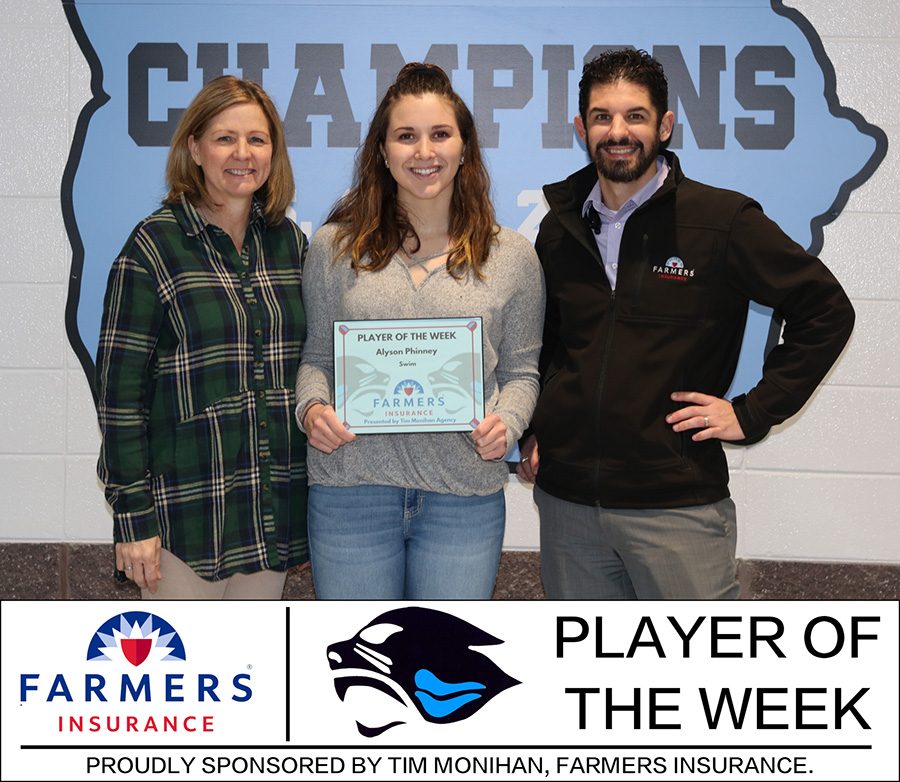 Alyson Phinney
Tim Monihan and Farmers Insurance in Peachtree City presented senior swimmer Alyson Phinney with the third Farmers Insurance Player of the Week award for winter sports.

"I feel honored," Phinney said. "It's my senior year and getting this helps close out my swimming career."
Phinney's best times are 1:07.97 for the 100-meter breaststroke, 0:59.13 for the 100 butterfly, and 0:24.82 for the 50-meter freestyle. She hit the 100-meter breaststroke time at the GHSA state meet last year.
"She's been working really these past six to eight months to drop times," swim coach Robin Huggins said.
The swim team competes today in LaGrange in the Toys for Tots swim meet.