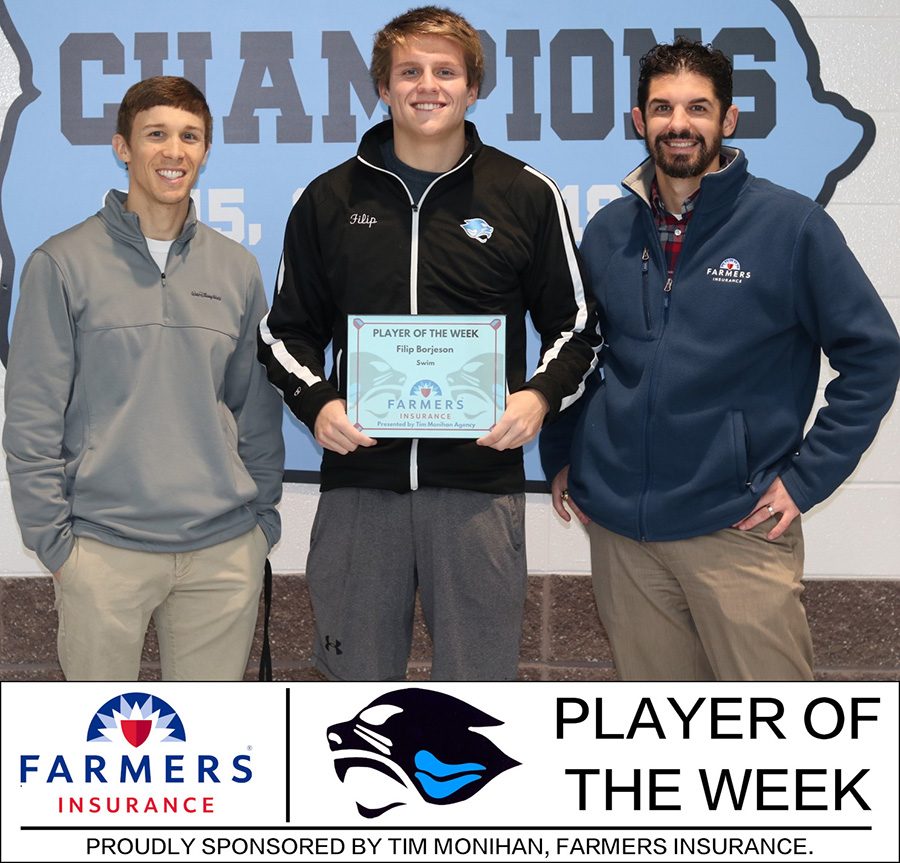 Filip Borjeson
Tim Monihan and Farmers Insurance in Peachtree City have presented senior swimmer Filip Borjeson with the fourth Player of the Week award for the 2018-19 winter sports season.

"Filip has been performing at a very high level," head coach Derek Abrams said. "He got some state times in the fifty free and recently the hundred back."
Earlier this season, Borjeson set a time of 22.22 seconds in the 50-meter freestyle event and a time of 48.6 seconds in the 100-meter freestyle. Borjeson has qualified for state in the 50-meter freestyle, 100-meter freestyle, and 100-meter backstroke.
"I am very honored that athletes like me are getting recognized for working hard," Borjeson said. "It looks like we're going to win county and place well at state."
The swim team will not compete until after the break. The next meet is scheduled for Jan. 11 at the Tri Meet at Kedron, where the Panthers will compete against Our Lady of Mercy Catholic School and Whitewater High School.