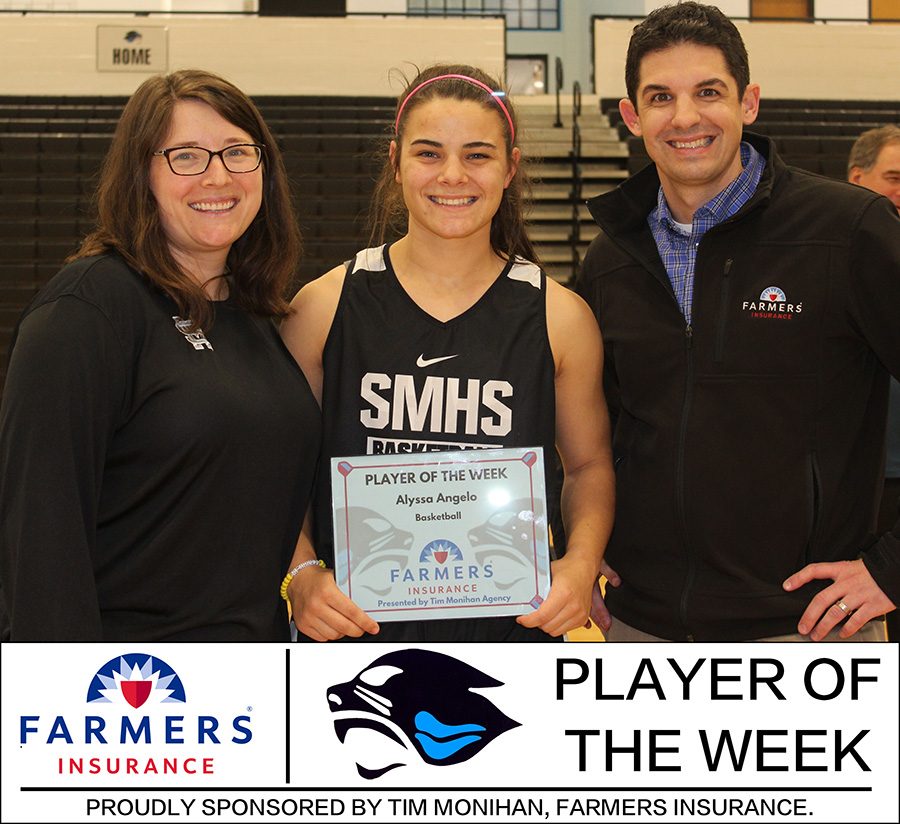 Tim Monihan / Farmers Insurance
Alyssa Angelo
Farmers Insurance presented senior Alyssa Angelo from the girls' varsity basketball team as the fifth Player of the Week for winter sports. Angelo, the 5'4" guard, averages one charge per game.
"She's our number one defender," head coach Emily Sweeney said. "She's averaging a charge per game which is pretty impressive. We always put her on the toughest offensive players and she usually shuts them down."
Angelo and the Panthers have lost their last two games, including a loss at Griffin last weekend that dropped Starr's Mill to second place in the region 5-AAAAA standings. The team looks to rebound as they head into two key region matchups.
"We have had some great practices leading up to McIntosh and Whitewater," Angelo said. "I just try to go hard and push myself and my teammates to be better."
The girls play at McIntosh at 6 p.m. tonight. Next, the Mill plays Whitewater with home court advantage tomorrow at 4 p.m.