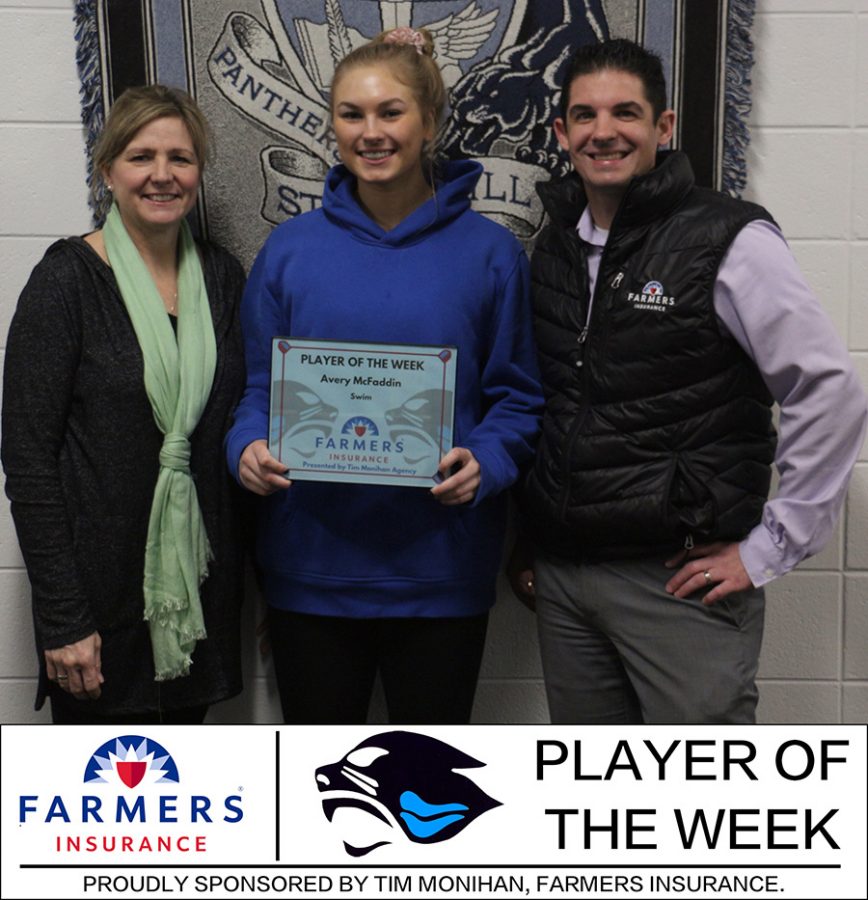 Avery McFaddin
Tim Monihan and Farmers Insurance in Peachtree City presented sophomore swimmer Avery McFaddin with the sixth Farmers Insurance Player of the Week award for winter sports.
"I'm hoping to do really well at State," McFadden said. "I think that we can at least win one of the relays."
McFadden's best times this season include 2:15.13 in the 200-yard individual medley, 1:00.11 in the 100-yard backstroke, and her overall best of 58.77 in the 100-yard butterfly.
"Avery placed first in all of her events at the county meet last weekend," Huggins said. "She led all scorers on the girls team."
McFaddin and the swim team head to the state meet on Feb. 8-9 at Georgia Tech.