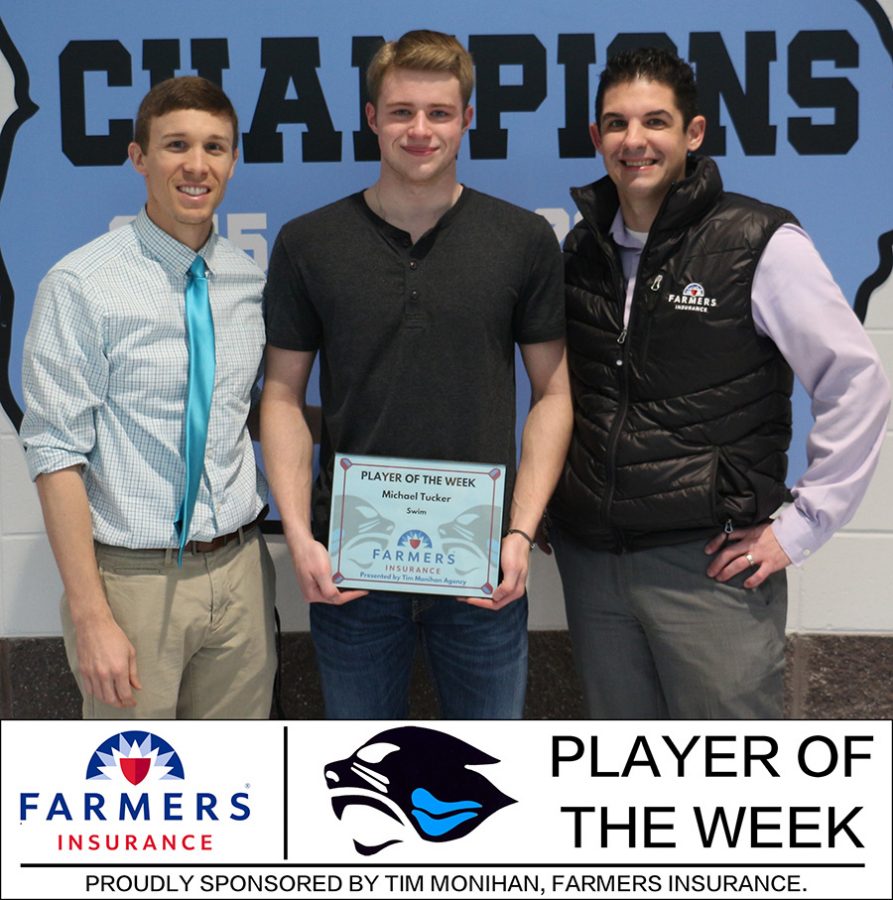 Michael Tucker
Tim Monihan and Farmers Insurance in Peachtree City presented sophomore swimmer Michael Tucker with the seventh Farmers Insurance Player of the Week award for winter sports.
"The team has been performing really well, a lot of us made it to state," Tucker said. "The coaches have worked hard, too. They've all made us better in their own way."
Tucker has qualified for four state events including the 100-yard freestyle with a time of 49.75 seconds. Tucker's other state qualifying times include 22.46 seconds in the 50-yard freestyle, 56.05 seconds in the 100-yard butterfly, and 2:06.90 in the 200-yard individual medley.
"At the county meet, Michael stepped up big for our team and performed at a high level," head coach Derek Abrams said. "He was able to place first in his two individual events and swam on two relays that finished in first place."
Tucker and the swim team head to Georgia Tech for the GHSA State Championships on Feb. 8-9.