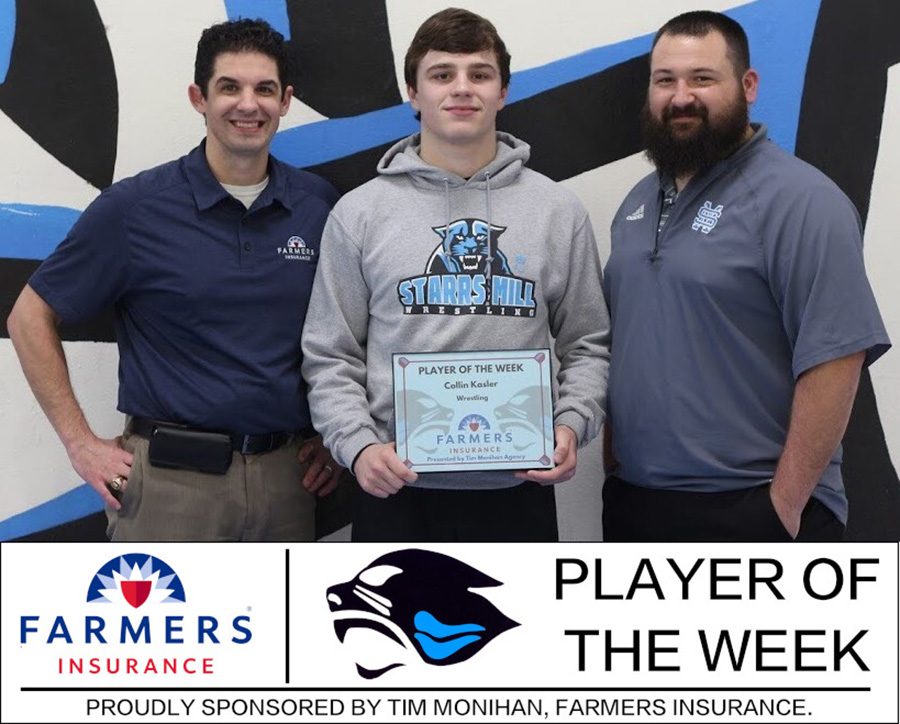 Collin Kasler
Tim Monihan and Farmers Insurance have named senior wrestler Collin Kasler the ninth Player of the Week for the winter sports season. Kasler has had an impressive senior season, boasting a record of 37-1.

"Collin brings a lot of leadership to the team," head wrestling coach Andrew Garner said. "He's a hard worker, he leads by example, and he makes sure that all orders are being followed [at practice]."
Besides being named Player of the Week, Kasler has also been crowned Wrestler of the Year for the Panther team, proving that he has been one of the best wrestlers in terms of leadership and talent.
"It's a huge accomplishment," Kasler said. "I thought my season went well, but I still feel I have things I can improve on, especially after the loss last week."
Kasler and his fellow wrestlers travel to Macon Wednesday through Friday this week to participate in the AAAAA GHSA State Championship. Kasler expects a first place finish while there. Garner expects that as well, along with a top-five finish for the team as a whole.
"I expect for Collin to have a great showing at State," Garner said. "He finished fourth as a sophomore and third as a junior, and with how his season is going this year, we're expecting him to up his placement [again]."