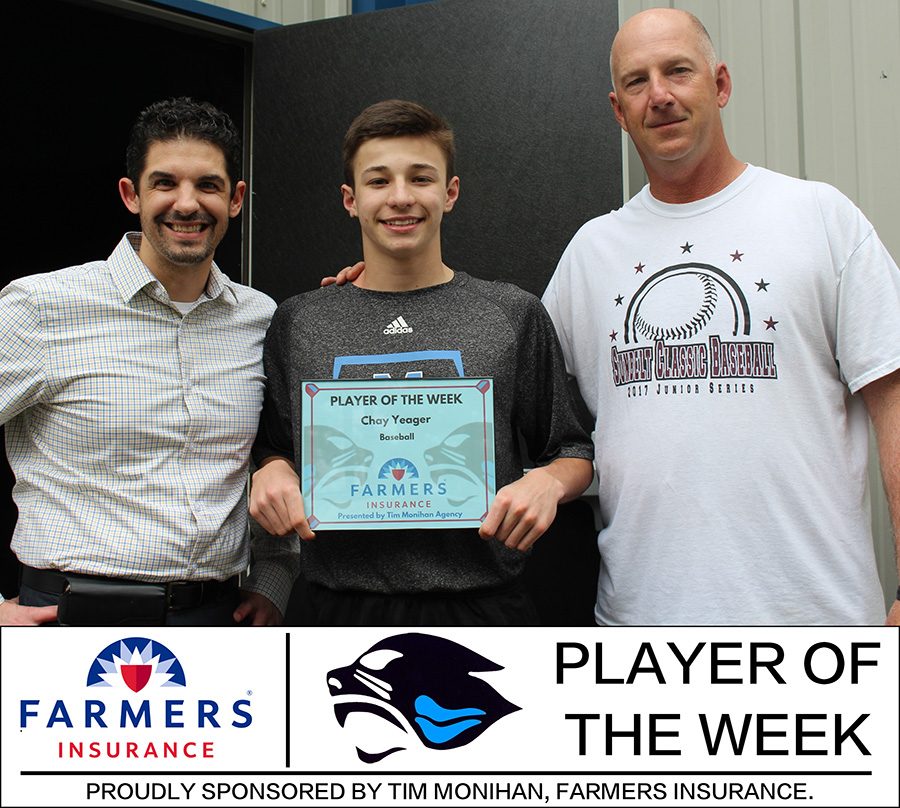 Tim Monihan / Farmers Insurance
Chay Yeager
Tim Monihan and Farmers Insurance have named sophomore Chay Yeager the first Player of the Week recipient for the spring sports season.

"Chay has been our most consistent hitter through the first seven games," head coach Brent Moseley said. "He has also been very good in the field and on the mound."
Yeager has made an impact on a varsity team that currently sits 7-1 on the season. After playing some stiff non-region games, the Panthers shut out Fayette County 29-0 in a three-game region series.
"I feel pretty good, and I feel like if we keep it up we'll do pretty good throughout the season," Yeager said. "I hope we at least make it as far as we did in the playoffs last year."
Coming up, the Panthers play at East Coweta tonight at 5 p.m. On March 2, the Mill hosts Denmark at 10 a.m. and Ola at 5:30 p.m.