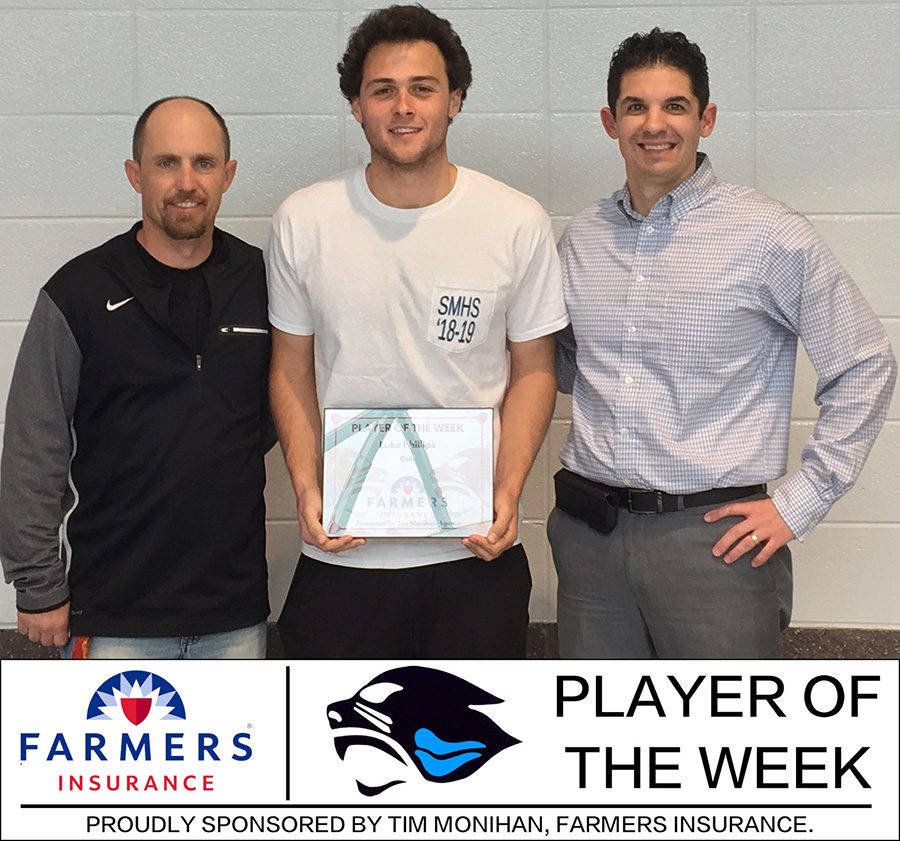 Tim Monihan / Farmers Insurance
Luke Phillips
Farmers Insurance presented Luke Phillips with the sixth Player of the Week award for the spring.
"[Phillips] has been consistent all season," head coach Burt Waller said. "He led us to the win at Chateau Elan."

Along with the team's win in the Gwinnett Open at Chateau Elan, Phillips placed second individually at the GA-SC Cup, an event for the top golfers in Georgia and South Carolina. He was also the individual runner up at the Packer Invitational where the Panthers won by 17 strokes.
"I've gotten second in every tournament we've played in," Phillips said. "It means a lot to get Player of the Week."
The golf team's next meet is at 4 p.m. on April 10 at Flat Creek. The Panthers will compete against the McIntosh Chiefs.