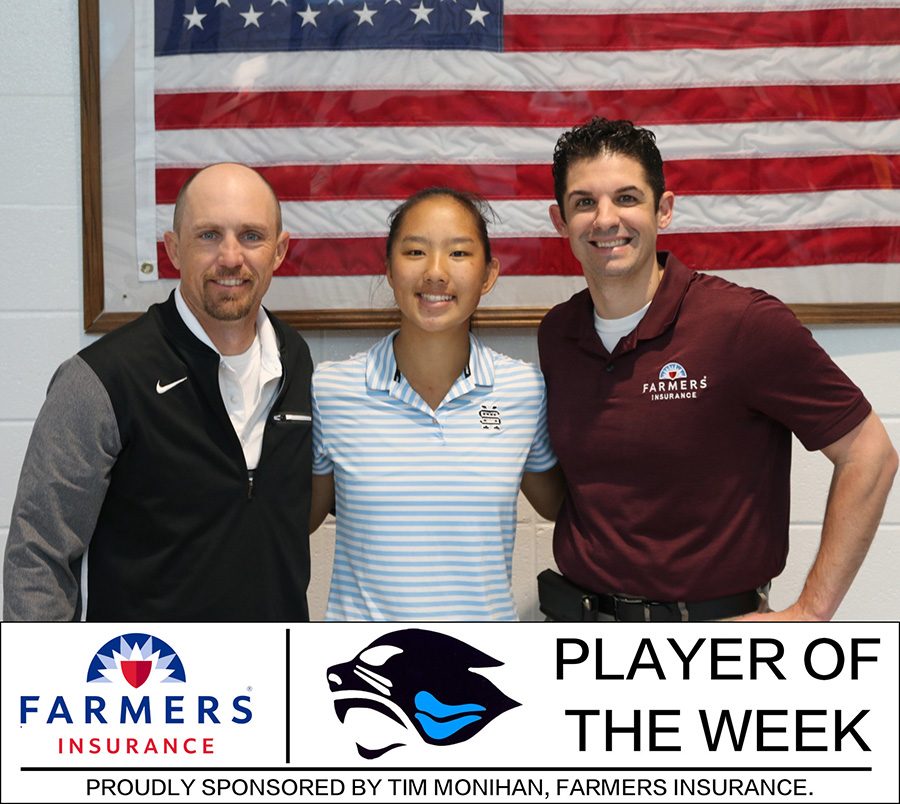 Liza Eubanks
Tim Monihan and Farmers Insurance have named senior Liza Eubanks the ninth Player of the Week recipient of the spring sports season.
"I've been doing pretty good this season," Eubanks said. "Right now my game seems to be coming together."

The defending state champion and Rollins golf commit has been on fire for the girls' golf team. She was recently named as the WSB-TV Player of the Week, and led the Mill with a score of +2 in their match against McIntosh. She will also tee off first for the girls in the Area 2-AAAAA tournament.
"Across the board, with regions and state coming up, everyone is really starting to focus," Eubanks said. "Everyone is improving and working really hard. It's fun to see."
The girls' area tournament is at 9 a.m. on April 25 at Braelinn Golf Club. The boys' area tournament follows at 9 a.m. on April 30 at Planterra Ridge Golf Club.