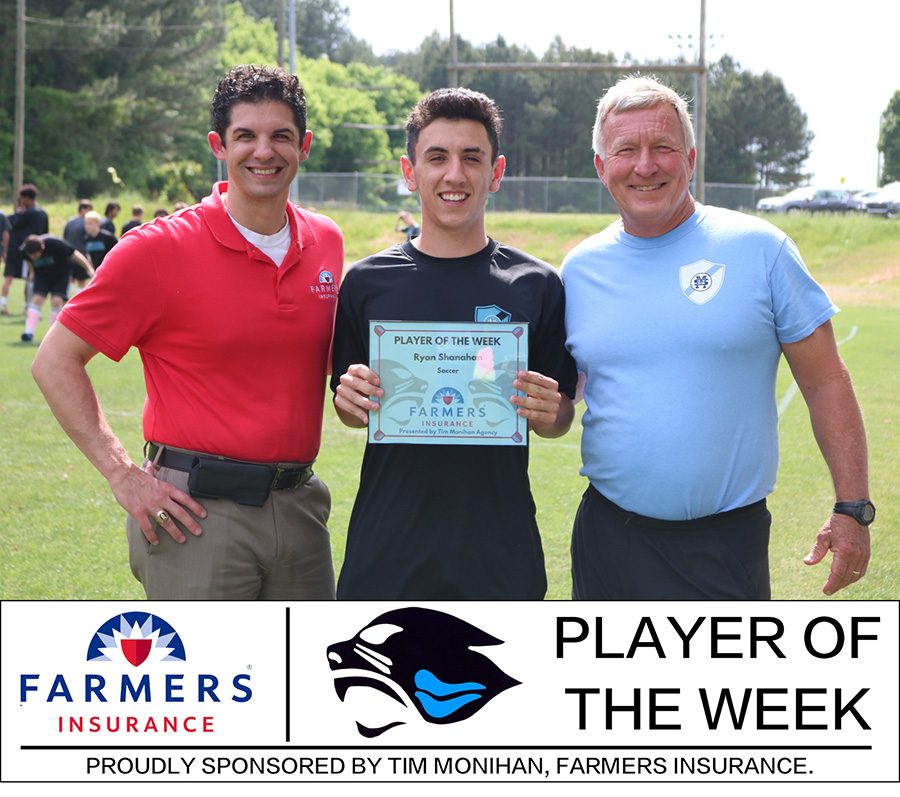 Ryan Shanahan
Tim Monihan and Farmers Insurance in Peachtree City presented senior soccer player Ryan Shanahan with the tenth Farmers Insurance Player of the Week award for spring sports.
"He's very good at reading the game," head coach Mike Hanie said, "and finding open players with the ball."

In the first round of state playoffs against Ware County, Shanahan scored three goals and had one assist. The Panthers defeated the Gators 8-0, and moved onto the Sweet Sixteen. Shanahan leads the team on the field through his communication.
"I am like the quarterback of the team," Shanahan said. "I try to help everyone else get better, and that's how we win."
The Mill has allowed one goal in the last nine games of the season and has not surrendered a goal in the first two rounds of GHSA State Playoffs.
"Everybody's healthy, and we're just looking forward to play in that second game," Hanie said.
The Mill continued their shutout streak against Woodland Stockbridge last night 4-0 in the Sweet Sixteen. The Panthers play next Wednesday away against Cross Keys, the No. 1 seed from Region 5-AAAAA.