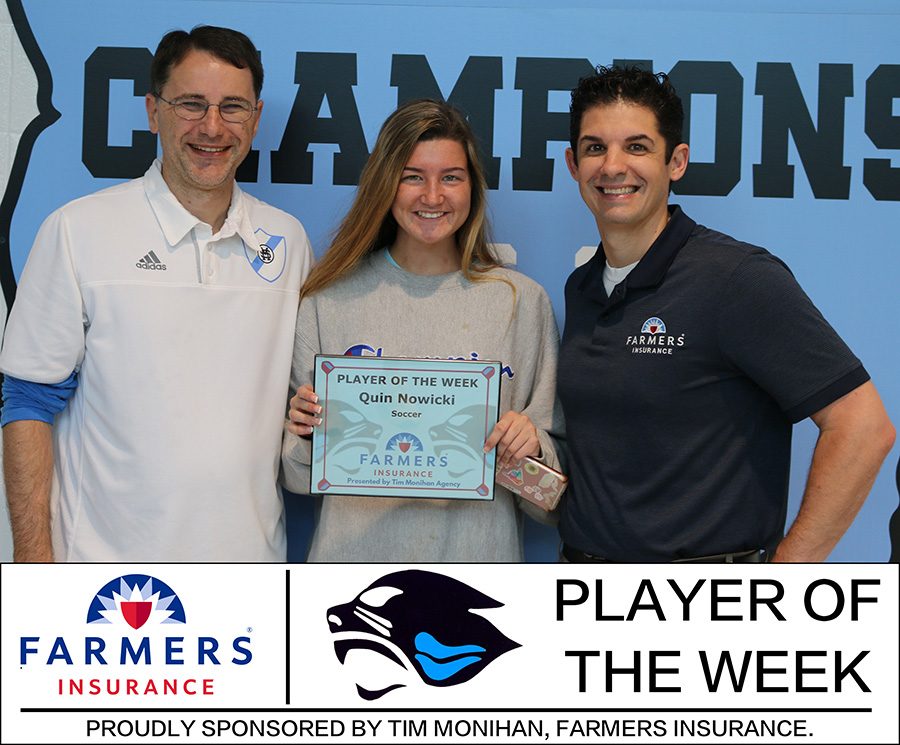 Quin Nowicki
Tim Monihan and Farmers Insurance have named junior soccer player Quin Nowicki the 11th Player of the Week for spring sports.
"She's kinda the glue that puts everything together," head coach John Bowen said. "She gets the ball, then someone else gets it, and [she] works hard defensively to get it back."

Nowicki was injured for a majority of the season, but came back on the field just in time for playoffs. She hit the ground running and played in 15-minute intervals in the Sweet Sixteen matchup against Union Grove, the No. 1 seed from Region 4-AAAAA.
She has proven to be a scoring presence since her freshman year on the team. Two of the team's five goals against the Cardinals came from Nowicki, who led the team in scoring en route to a 5-1 win.
"I guess I have been bringing my all," Nowicki said. "And when I was injured, it just made my mentality better."
The Lady Panthers' season ended on May 7 in the Elite Eight against Carrollton, the No. 1 seed from Region 7-AAAAA. Starr's Mill lost 1-0 in overtime.