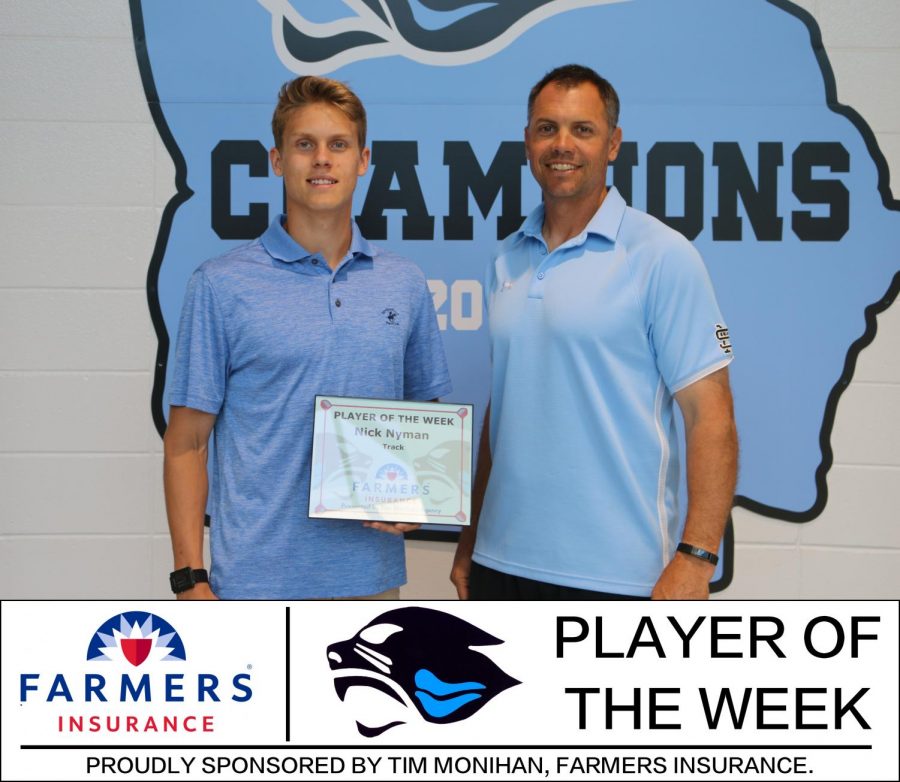 Nick Nyman
Tim Monihan and Farmers Insurance have named senior Nick Nyman the 12th Player of the Week for spring sports.
"[Nick] has been pretty solid these last four years," track head coach Chad Walker said. "I wish him the best and look forward to what he does in the future."

In the AAAAA GHSA State Championship last weekend, Nyman placed second in the 1600 meter and second in the 3200 meter, proving that he has been a valuable piece of the team.
"I think I probably could've performed a little better [at State]," Nyman said. "But overall, we had a good team performance."
Nyman, along with fellow senior runner Harrison Fultz, helped lead the Starr's Mill cross country team to its first ever State Championship last fall. Nyman and Fultz will continue their running careers at Georgia Tech, making Georgia Tech a possible threat in the coming years.
"I'm going to miss practicing with my teammates," Nyman said. "I'm also going to miss the overall team spirit."