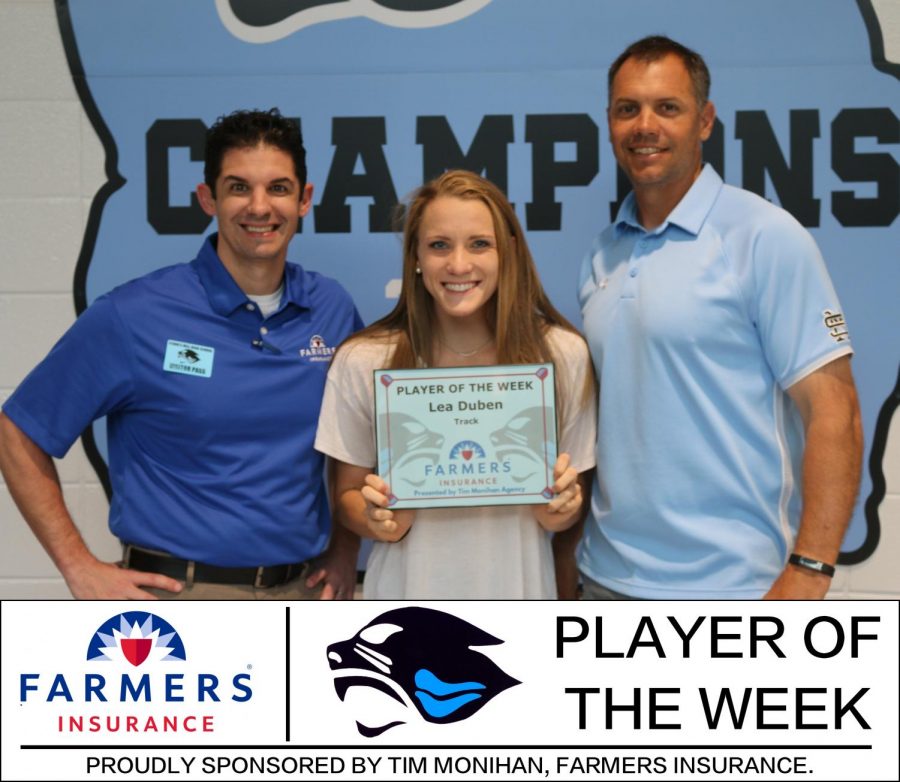 Lea Duben
Tim Monihan and Farmers Insurance have named senior Lea Duben the 13th and final Player of the Week for spring sports.
"Lea has been incredible," track head coach Chad Walker said. "Her attitude and leadership are what it's supposed to be like for the younger runners."

At the AAAAA GHSA State Championship last weekend, Duben placed sixth in the 3200 meter, and set a new school record in the 300 meter hurdles, where she finished fourth.
"I felt like I definitely executed [at State]," Duben said. "We worked well as a team to get as most points as we can."
Duben will continue her running career at the University of Alabama next fall, after turning down a scholarship to Young Harris College for softball.
"I'm going to miss the team dynamic," Duben said. "Each individual just added something unique to the team and everybody was a leader."