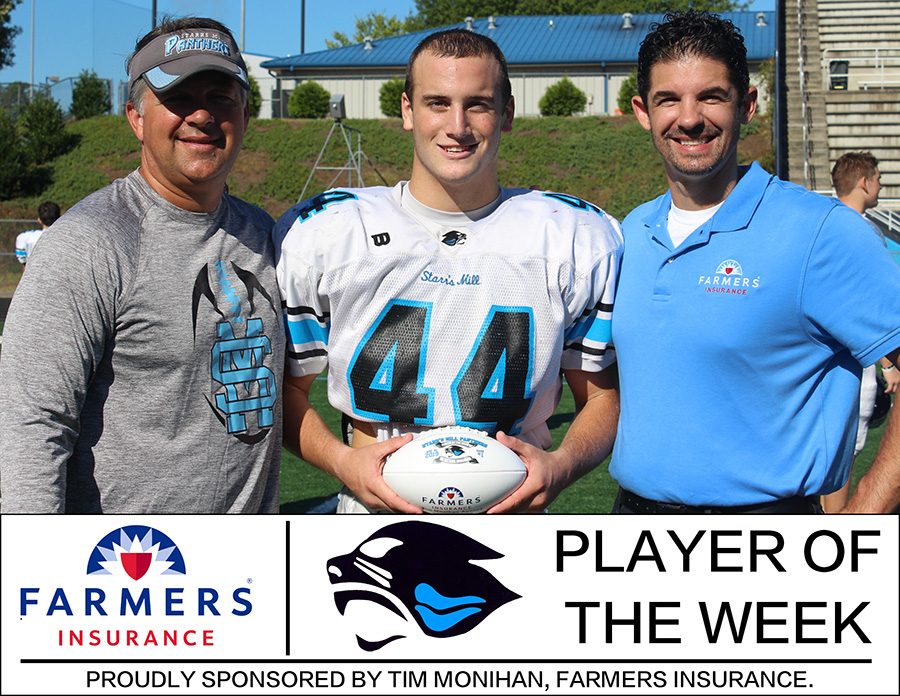 Tim Monihan / Farmers Insurance
Wes Haney
Tim Monihan and Farmers Insurance recognize junior Wes Haney as the fourth player of the week for the 2019-2020 school year.
"Our team played really good and I'm just glad I could help out," Haney said. 
Haney made his first start at middle linebacker in last Friday's 14-8 win over Mt. Zion. Previously, Haney had played safety for the Panthers.

During the season opener against the Bulldogs, Haney amassed five tackles, four tackles for loss, four assisted tackles, and one quarterback hurry. 
"I don't know that I picked him as much as he earned it," head coach Chad Phillips said.
 As a team, Starr's Mill made Mt. Zion punt seven times, forced one fumble and held the Bulldogs to 146 rushing yards and 72 passing yards.
The Panthers travel to Newnan this Friday to play against the Northgate Vikings. Kickoff is set for 7:30 p.m.