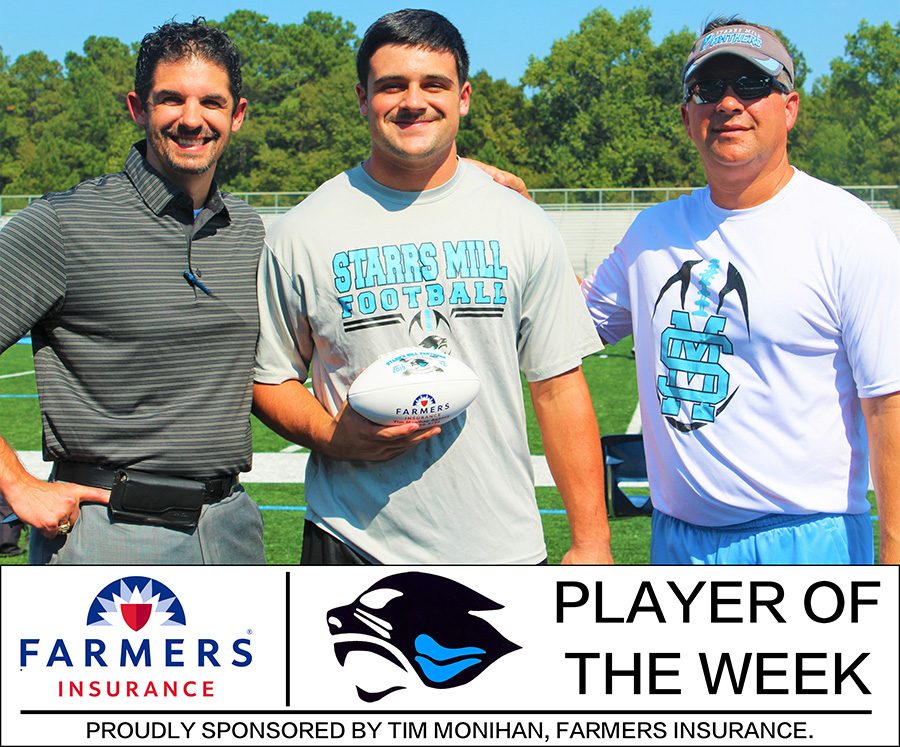 Tim Monihan / Farmers Insurance
Ben Bodne
Tim Monihan and Farmers Insurance has selected senior Ben Bodne as the fifth player of the week 2019-2020 school year.
"The intelligence [Ben] brings to the game, just the way he plays the game. [He is] just relentless," head coach Chad Phillips said. "He runs it hard. Sometimes our blocking is not always very good and he runs through people like he did against Northgate."

This past week against Northgate, Bodne led the team with 21 carries for 140 yards and three touchdowns. His performance helped propel the Panthers to a 28-0 victory.
"[The line and other backs] blocked really well, and the defense was allowing the plays that were coming to me to work," Bodne said. "My plays were hitting, and that's just how the night went."
Starr's Mill's rushing attack combined for 50 attempts for 348 yards and four touchdowns. 
The Panthers host Chapel Hill Friday night as homecoming week continues. Kickoff is set for 7:30 p.m.