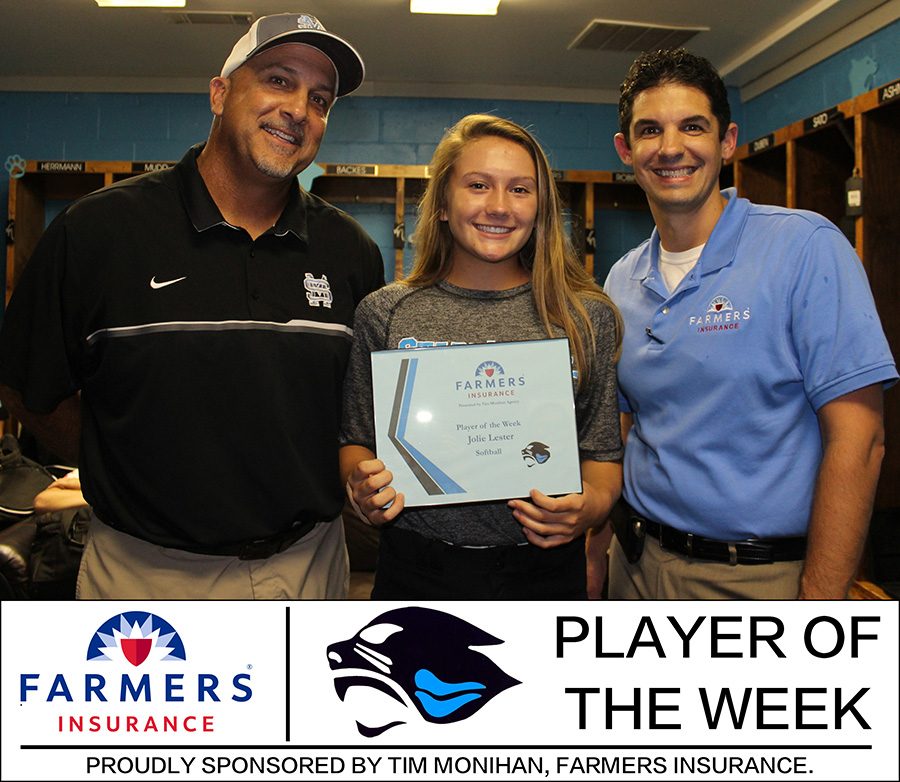 Tim Monihan / Farmers Insurance
Jolie Lester
Tim Monihan of Farmers Insurance in Peachtree City presented sophomore Jolie Lester with the year's first Farmers Insurance Player of the Week award.
"I feel very confident that we will be winning region and going to state just because of everything that we have and the way that we can play with each other," Lester said.

Lester, a third baseman for the Lady Panthers, leads the team in hitting early in the season with a .667 batting average. She has recorded a total of twenty RBIs and sixteen runs scored in just ten games. She has been a thorn in the side of many opposing pitchers so far this season.
"I usually play outfield but I came in to play third because that spot was open so that was kind of a big change," Lester said. "It's been hard work trying to feel ground balls and that kind of thing."
Even though it's only her second year at the Mill, Lester has played a large role in the team's 10-1 start this season, including a recent 8-0, five-inning shutout of region rival Whitewater.