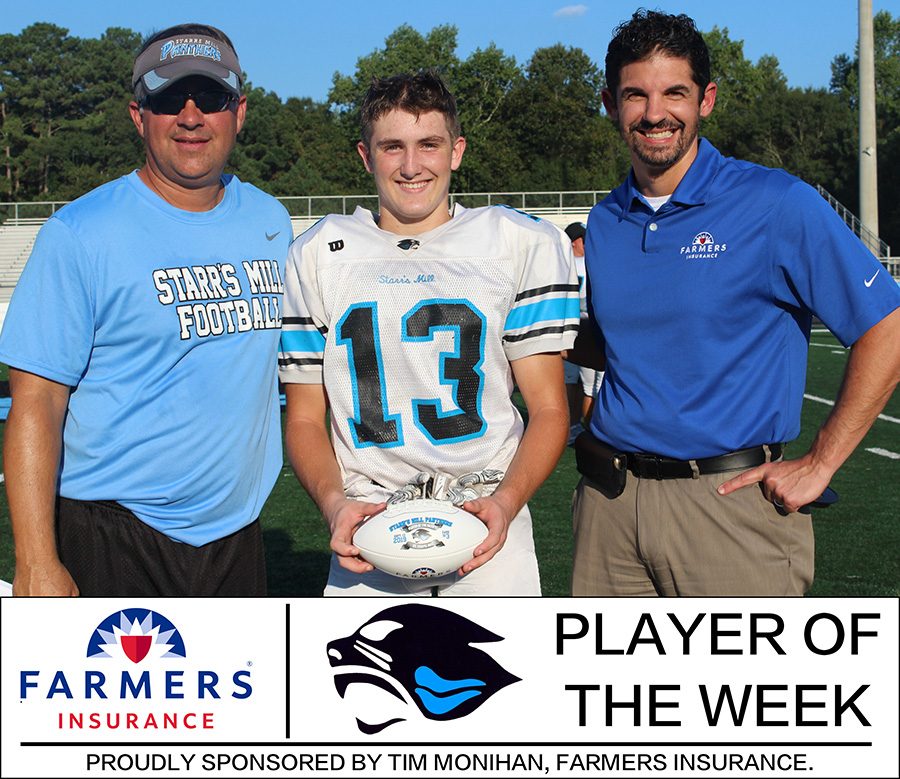 Tim Monihan / Farmers Insurance
Jonathon Higle
Tim Monihan and Farmers Insurance recognize junior Jonathon Higle as the sixth Player of the Week for the 2019-2020 school year. 
"The coaches put me in a spot where I could make plays and I made plays," Higle said.

During the Homecoming game against Chapel Hill, Higle accumulated two tackles, two assisted tackles, two interceptions. One interception was returned for a touchdown.
"He's a very coachable kid, and he likes to coach everybody else," head coach Chad Phillips said. "He brings a passion for the game."
The Starr's Mill defense held Chapel Hill to 75 rushing yards and 147 passing yards, along with forcing one fumble. In the end, the defensive effort was not enough as Chapel Hill defeated Starr's Mill 28-21.
The Panthers travel to Sandy Creek this Friday to play against the Patriots. Kickoff is set for 7:30 p.m.