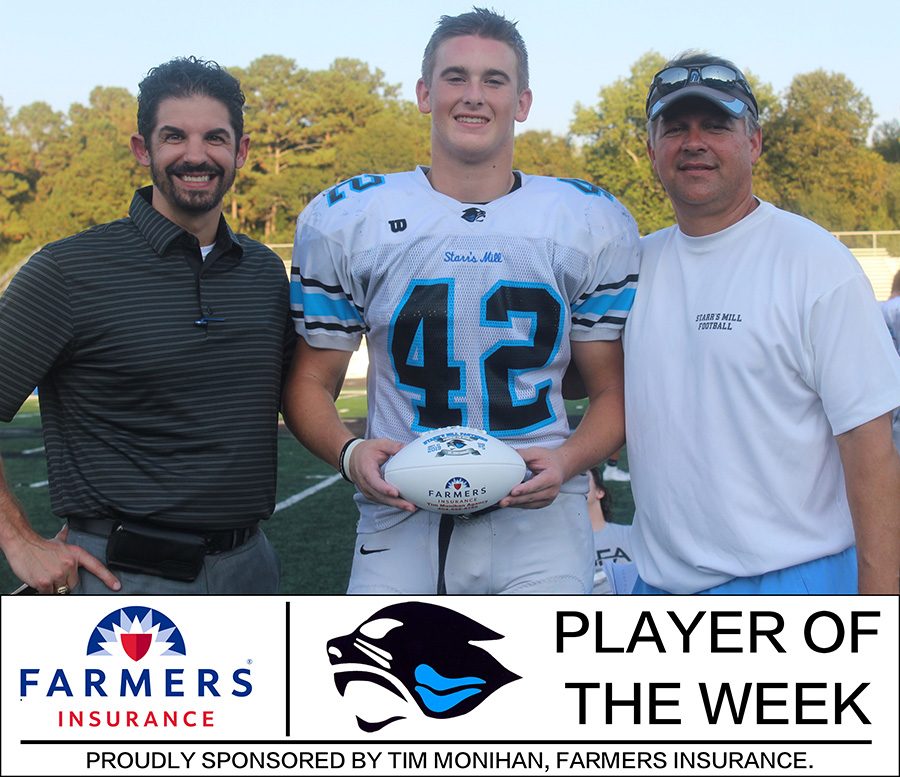 Tim Monihan / Farmers Insurance
Barrett Schmidlkofer
Tim Monihan and Farmers Insurance have selected Barrett Schmidlkofer as the seventh Player of the Week of the 2019-2020 school year. 
"[The game against Jonesboro] was a tough loss," Schmidlkofer said. "We had a lot of mental errors, but hopefully we'll improve that against Griffin this week."

In last week's 21-14 loss to open region play, the Starr's Mill defense held the Cardinals to minimal gains on the ground. Jonesboro only managed 256 yards of total offense.
"He loves the game, and he understands it from a different perspective," head coach Chad Phillips said. "He's been around it his whole life, and you can tell."
Schmidlkofer accounted for three assisted tackles, two solo tackles, and one quarterback pressure in the game against Jonesboro.
The Panthers play Griffin at home tonight. Kickoff is set for 7:30 p.m.