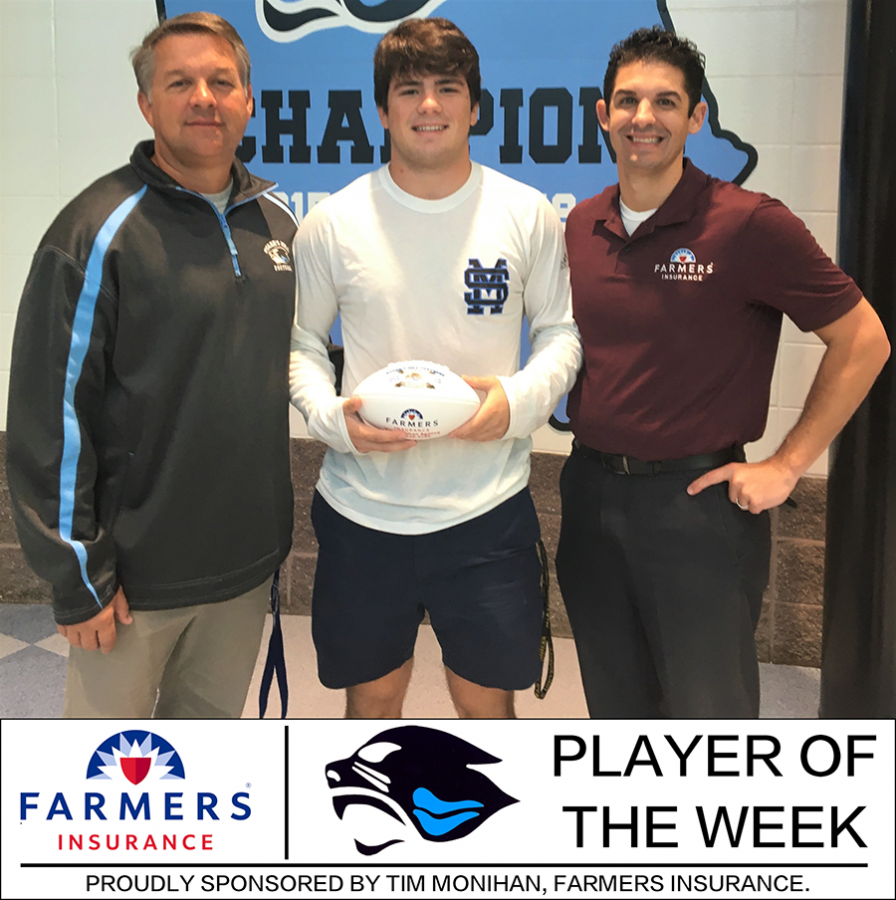 Ardit Hoti
Tim Monihan and Farmers Insurance have named senior Ardit Hoti as the 11th player of the week for the 2019-2020 school year.
"We all played good, so it was just great to be chosen out of all of us," Hoti said.
Last week against the McIntosh Chiefs, the Panthers allowed only 89 total yards and racked up five sacks. This performance coming a week after the team intercepted four passes and only allowed 128 yards against Whitewater.
"We need to keep our aggression," Hoti said. "We just need to keep it going for our defense."
The Panthers have only given up three points in the last two games and are holding their opponents to 15.4 points per game this season. Consistent performance from the defense has Starr's Mill at 5-3 (3-1) and in the hunt for its fourth straight region championship. 
After a bye this week, the Panthers play again at 7:30 p.m. on Nov. 1 against Riverdale. The game will take place at Tara Stadium.