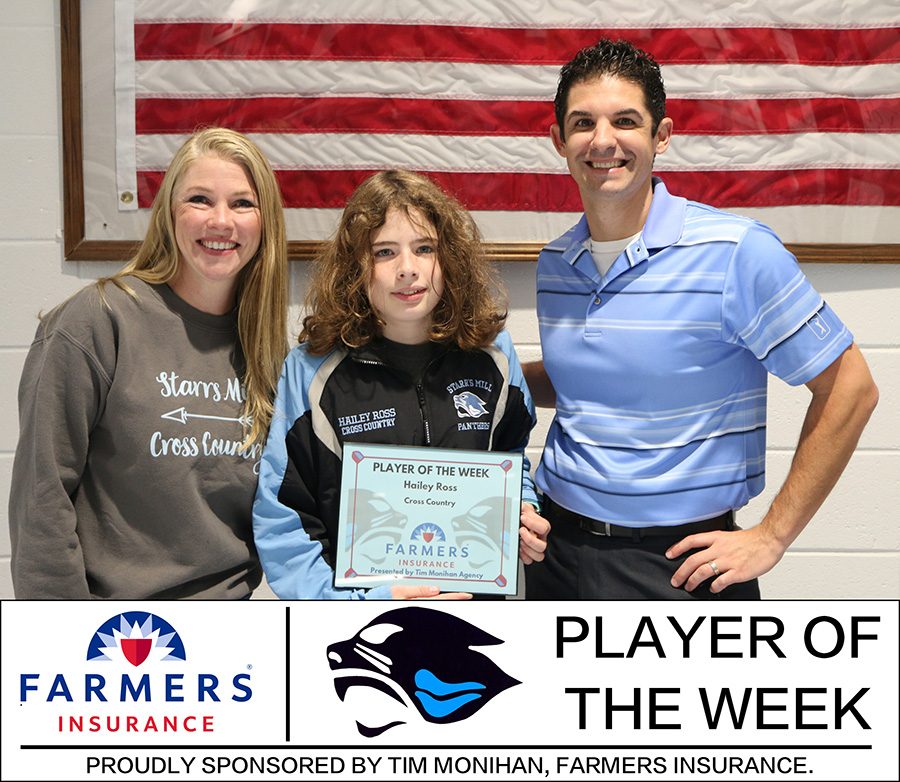 Hailey Ross
Tim Monihan and Farmers Insurance have selected freshman Hailey Ross as the 12th Player of the Week of the 2019-2020 school year.
"[Hailey] has been a great addition to our team," head coach Kelly Rock said. "She has consistently ran in the number two and three spot, so she's helped out our team a lot."

Although only a freshman, Ross has been able to make a name for herself as one of the fastest girls on the team, consistently finishing in the top three for the team.
"I just come to practice and do what the coaches tell me to do," Ross said. "I'm excited that we get to run at State and show what we can do."
On Nov. 1, the team travels to Carrollton for the state championship. The boys are looking to win their second straight title, while Ross and the rest of the girls are looking to dethrone McIntosh.
"We have a great future coming our way," Rock said. "We only have two senior girls graduating that are in the top 12 and the rest are underclassmen."
The state championships take place today at Carrollton. The boys run at 12 p.m., with the girls to follow at 12:45 p.m.