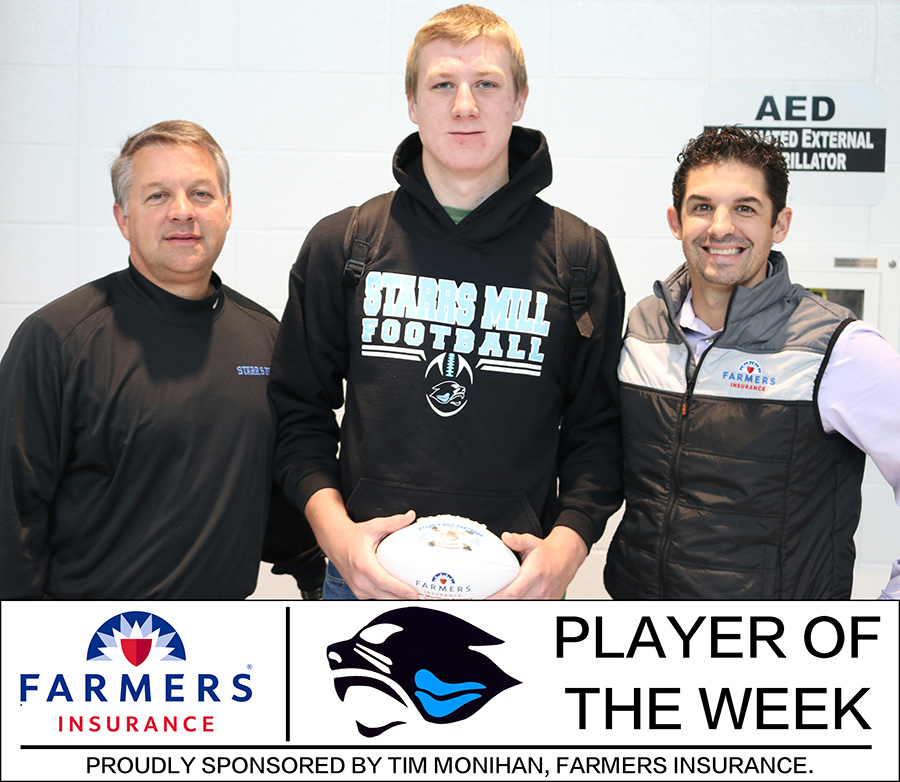 Micaiah Shaber
Tim Monihan and Farmers Insurance recognize sophomore defensive tackle Micaiah Shaber as the 14th Player of the Week for the 2019-2020 school year.
"[Shaber]'s been a valuable part of what we do," defensive coordinator Jeff Schmidlkofer said. "He's so big and strong, he's just a space eater, and he's very athletic for a guy playing that position, so he's very difficult to block."

Shaber has accumulated six tackles for loss and two sacks. He is a part of a dominant Panther defense that only gives up 17.1 points per game all season.
Last Friday against Fayette County, Shaber had three solo tackles and three assists. He also manufactured two tackles for loss and a sack. He and the rest of the defense held Fayette County to a touchdown in a 49-7 victory for the region title.
"I think [that game] was one of my better games," Shaber said. "I haven't been playing as good these last few weeks and I think Fayette was a pretty good game for me."
The Panthers will host Harris County for the first round of the state playoffs later today. Kickoff is set for 7:30 p.m.