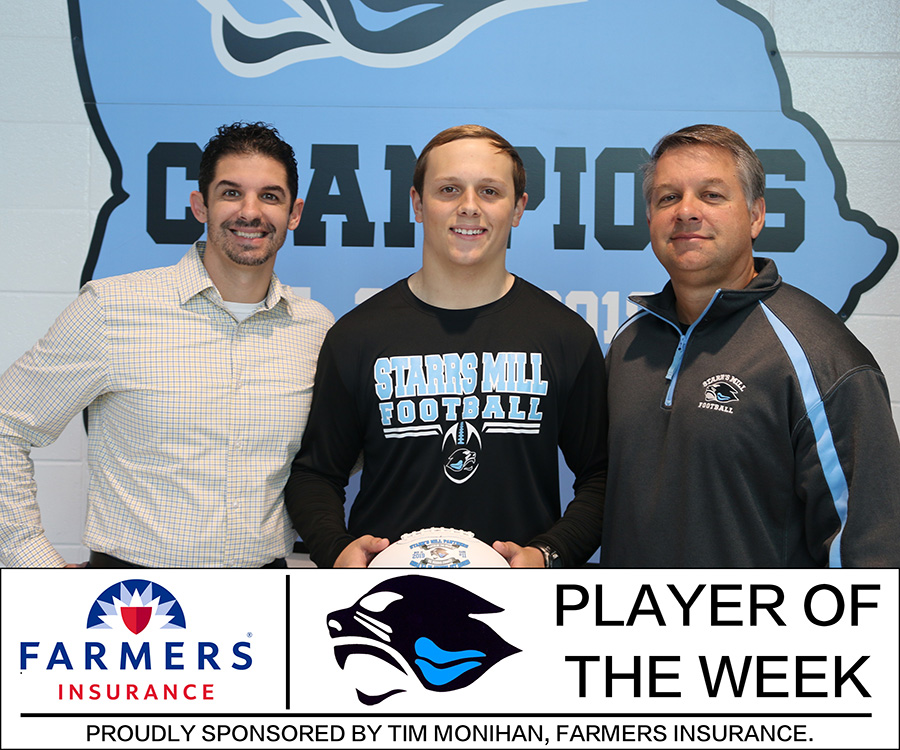 Vee Holcomb
Tim Monihan and Farmers Insurance has named junior Vee Holcomb as the 15th Player of the Week for fall sports.
"He's tough, he knows formations, he can see things develop," defensive coordinator Jeff Schmidlkofer said. "He's gotten better as time has gone on."

During the Harris County game last Friday, Holcomb forced fumble that was returned for a touchdown, but the play did not count due to a penalty. The fumble recovery still boosted momentum for the team as they defeated the Tigers 28-7.
"I think we played good as a team," Holcomb said. "That was probably the best game we've played all season as a team combined, offensively and defensively, and hopefully we can keep that up."
On the season, Starr's Mill has forced 8 fumbles and grabbed 11 interceptions. Through 11 games, the team averages 5.6 tackles for loss.
The Panthers host round two of the AAAAA GHSA State Playoffs at 7:30 p.m. tonight against Kell.