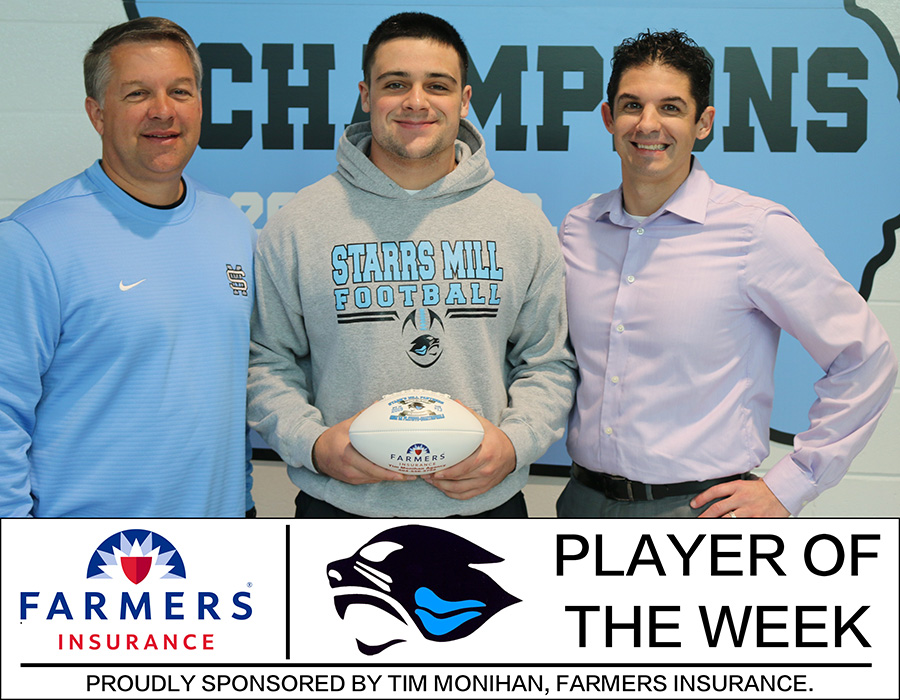 Ben Bodne
Tim Monihan and Farmers Insurance have named senior running back Ben Bodne as the 17th Player of the Week for the fall sports season.

"Hopefully he'll lead us to a championship," offensive coordinator Burt Waller said. "Our whole offense kind of revolves around that b-back position, so if he does his job, everybody else's job is easier."
During the game against Dutchtown last Friday, Bodne rushed for 102 yards on 18 carries, enough to push him over 1,000 yards for the season.
"It's the number one defense in all of 5A and we played as hard as we could," Bodne said. "We ended up winning, so I'm really happy with the team."
The team dominated the game clock with over 30 minutes of possession time, grabbed one interception, and held Dutchtown to 186 rushing yards.
The Panthers play the Warner Robins Demons this Friday at the Mac Stadium in Warner Robins. Kickoff is set for 7:30 p.m.