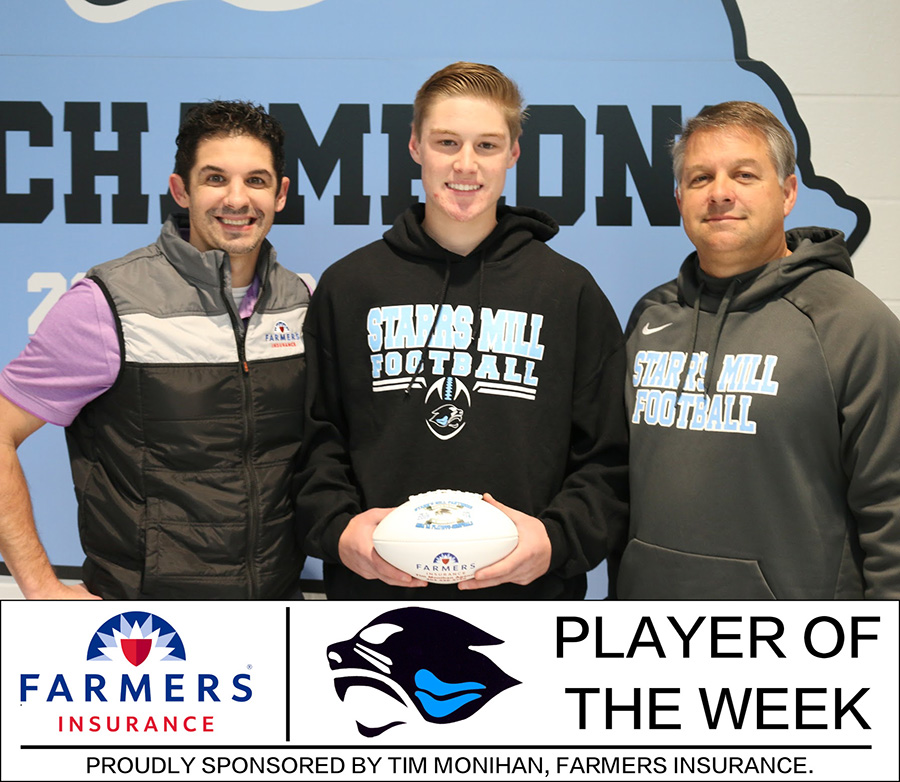 Gavin Necessary
Tim Monihan and Farmers Insurance have selected junior punter and wide receiver Gavin Necessary as the 18th Player of the Week for the 2019-2020 school year.
"The kicking game has always been important to us," head coach Chad Phillips said. "Gavin creates a lot of field position for us and was critical for our success this season."

Replacing Michael Lantz with punting duties this season, Necessary thrived, averaging around 37  yards per kick. On the receiving end, Necessary caught six passes for 114 yards and two touchdowns. 
"[Gavin] had a tremendous season this year," Phillips said. "The good news is he gets to come back for next season."
The loss to Warner Robins ended the Panthers' historic season at 10-4, including a fourth straight region championship and a trip to the AAAAA semifinals for the first time since 2010. 
The class of 2020 is also the first class in school history to win the region championship all four years of their high school football careers 
"I think it's really good for everybody to have," Necessary said. "It's good for me to win [this award], to feel that I've actually done something this season."
Warner Robins will now play in the GHSA AAAAA state championship against Buford in Georgia State Stadium in Atlanta. Kickoff is set for 4:30 p.m.