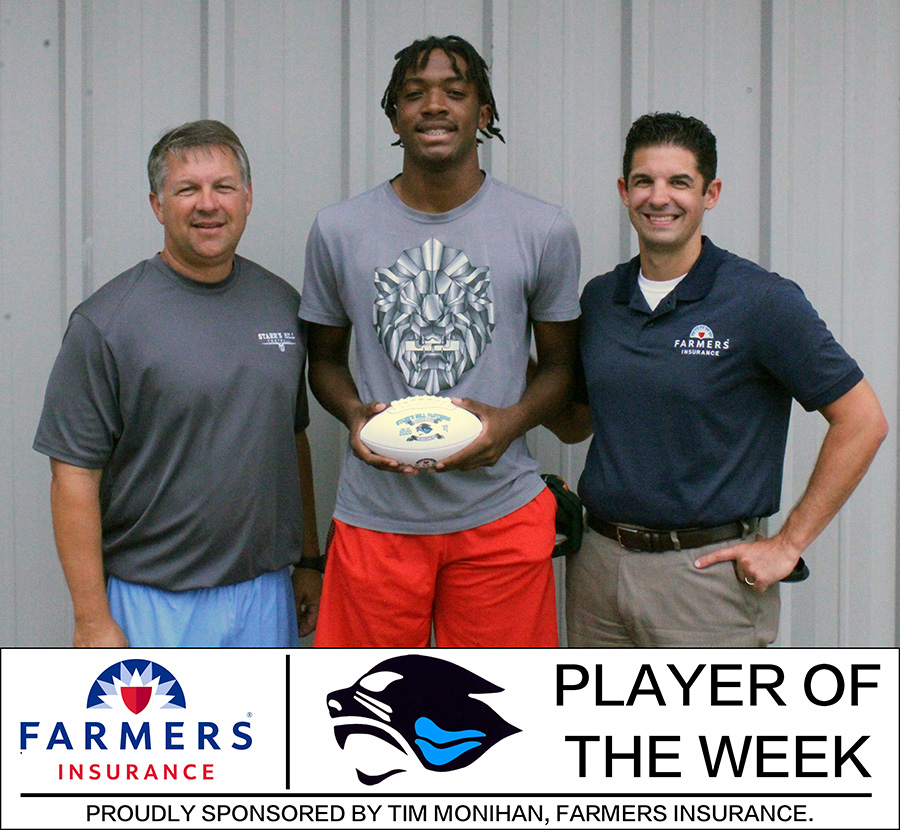 Malachi Townsend
Tim Monihan and Farmers Insurance recognize junior wide receiver Malachi Townsend as the fourth Player of the Week for the 2020-2021 school year.
"I bring excitement [to the team]. I work hard in the weight room and on the field," Townsend said. "Our passing game is big time. When we are on third down and long and we need to throw it, I'm there."

In last Friday's game against East Coweta, Townsend had two receptions for 33 yards and one touchdown. Townsend's most important catch came in overtime, a 15-yard touchdown to set up the call to go for the two and the win. East Coweta shut down the two-point conversion attempt, winning the game 21-20.
"[The game against East Coweta] was probably the best game of his high school career. He did an exceptional job blocking," head coach Chad Phillips said. "He worked hard all summer long, and he's really taking a positive step to being a recruitable athlete."
Starr's Mill has been focused on their run game for years, but Malachi and his height have added a whole new element to the offense since he joined the team as a freshman.
Townsend and the rest of the Panther football team host Mt. Zion tonight. Kickoff is at 7:30 p.m.