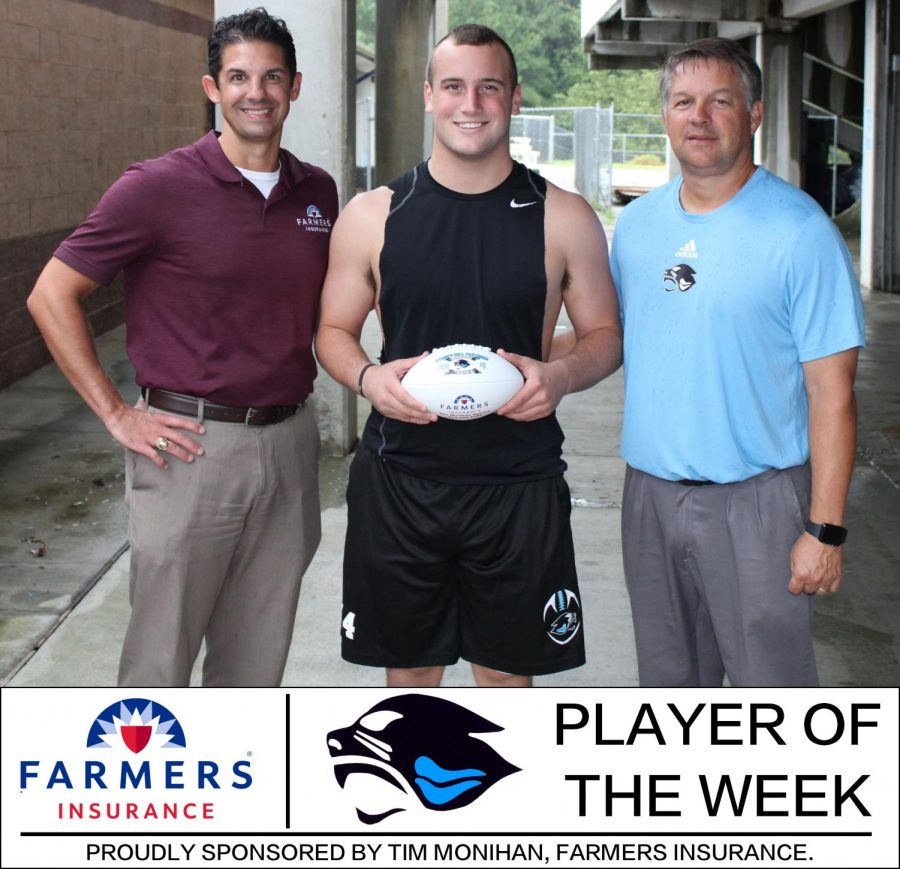 Wes Haney
Tim Monihan and Farmers Insurance recognize senior linebacker and team captain Wes Haney as the fifth Player of the Week for the 2020-2021 sports season.
"He is very influential, in everything we do, in the weight room, in the locker room, the way he practices and his passion for the game," head coach Chad Phillips said.

Starr's Mill posted a shutout at home last week against Mt. Zion 35-0. The Bulldogs held the ball for 30 minutes, but Haney and the defense held Mt. Zion to only 196 yards of total offense. 
"It's the whole linebacker group that does a good job," Haney said. "The [defensive line] allows us to get the tackles."
 Through two games, the defense has forced three turnovers and is allowing an average of 209.5 yards rushing and 95.5 yards passing. The only points the team has surrendered came in a 21-20 loss in overtime at East Coweta. 
Tonight, the Panthers travel to McDonough to play Union Grove. Kickoff is at 7:30 p.m. Next week, Starr's Mill hosts Sandy Creek in the final non-region game of the season. Come out and support your Panthers!