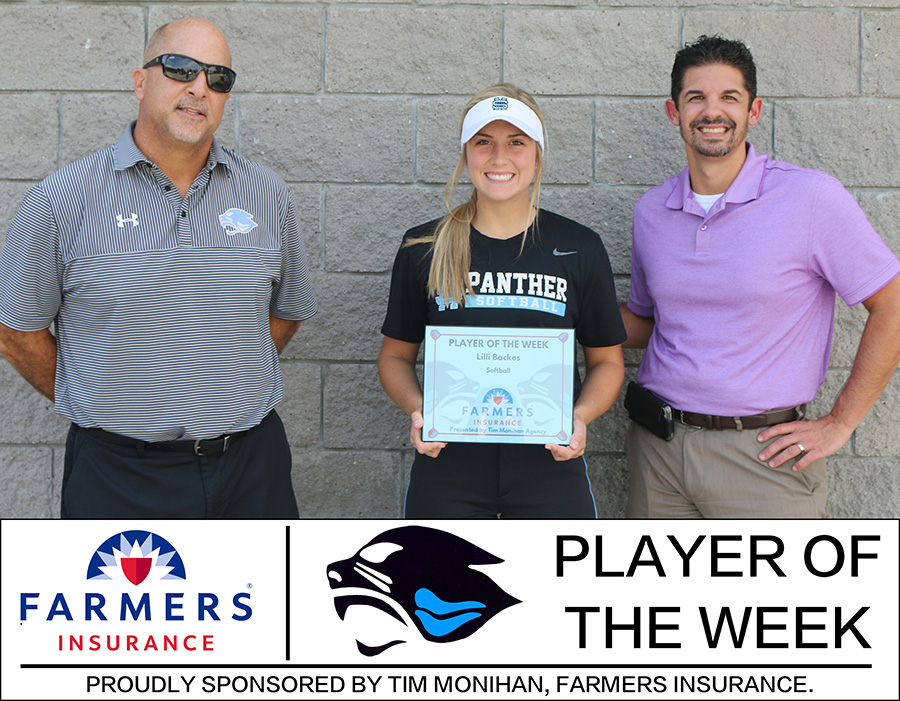 Lilli Backes
Tim Monihan and Farmers Insurance recognize junior softball player Lilli Backes as the eighth Player of the Week for the 2020-2021 school year. 
"The win against McIntosh last week really got us ready for this week," Backes said. "We knew we could beat [Whitewater]."

Last week, Backes struck out 13 of the 23 total batters she faced in the team's 5-0 win over McIntosh. Then, in the region championship last Tuesday, she faced 24 batters and struck out 14 of them as the team defeated Whitewater 3-1 in game one.
"She's just a competitor, [and] she's going to keep us in the game," head coach Mark Williamson said. "She throws hard. She moves the ball around, [and] she has a very nice change up. With her in the circle, we have a chance."
Backes came in to relieve junior Sarah Latham in the third inning of game two. Backes encountered threats in the third, sixth, and seventh innings, but only surrendered one run, while recording seven more strikeouts. 
Starr's Mill won 3-1, sweeping the series. For the first time in four years, the Lady Panthers won the region tournament and will be a no. 1 seed in the state playoffs.
Backes and the rest of her Lady Panther teammates host Jonesboro in the first round of state playoffs on Oct. 19.